Getting ready for my youngest sister's big day i.e. her convocation. Got this for her.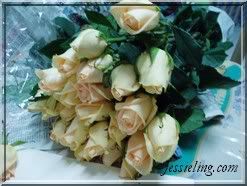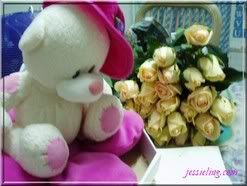 Roses all the way from Cameron Highlands and a cute little bear. We sent them to the florist to tie into a bouquet. Unfortunately was turned down by the florist. Her excuse was the bear doesn't have support. Nah, see this *CENTRE finger for her*. I know it can be done but we do not have the proper tools. Anyway, it's DIY time. We took 1 hour to get this result.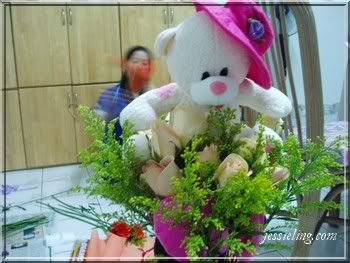 See, it is not that difficult after all. All we need is some common sense and skills 😉
The final process of putting up the coloured papers was a bit difficult. I keep telling myself, we do not have to get the prefect result, as long as we get the end result. A bouquet is a bouquet after all.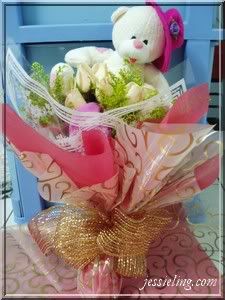 .
.
.
.
This! will cost us RM180 from the florist. We spent less than RM50 to get this.
.
.
.
.
…………………………….
Beside this bouquet and another daisy bouquet, we bought 10 octopus balloons at RM3.50 each.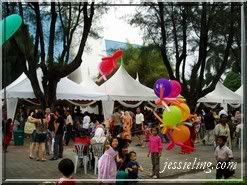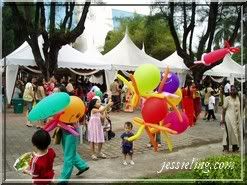 Do we look like balloons seller? There are peoples who actually approached us and we sold 3 octopus for RM6 each!!! hahaa… not what we plan for but making profit out of the blue really is a fun thing. We giggle and joke too much about it.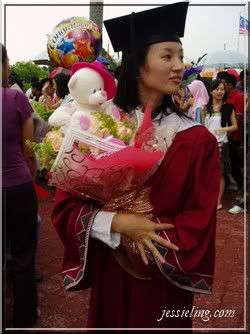 This! Is the girl on her big day. ooppss…. she's not paying attention.
One more shot.
This is the girl. Graduated into the working world and is still the pet in my family.
And this…. are the GIRLS in the family.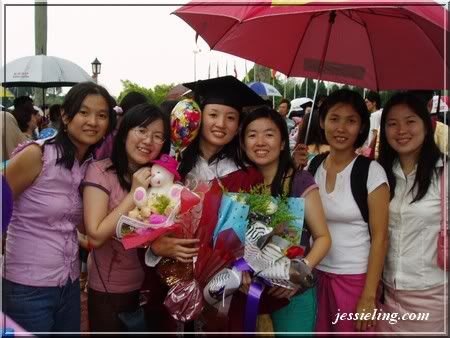 We are so proud of her and so do our parents. And it's drizzling *grrr….
Quote:Â  Graduates who cannot secure a job after graduation is because of their attitude – not willing to work hard, too dependent, complain tremendously, impolite and worst, never realise their attitude problem – by Ms Ling, MMU Lecturer