From our hotel to Great Wall, the journey takes about 1.5 hours.  Instead of DIY, we hire a private driver.  The trip to Great Wall was actually paid for and I was thinking we might as well book the driver for the full day and paid him the shortfall which was RMB450.00 (RM225.00).  I still thinks that RM225 is quite pricey tho.
Pictures on the way to Mutianyu Great Wall: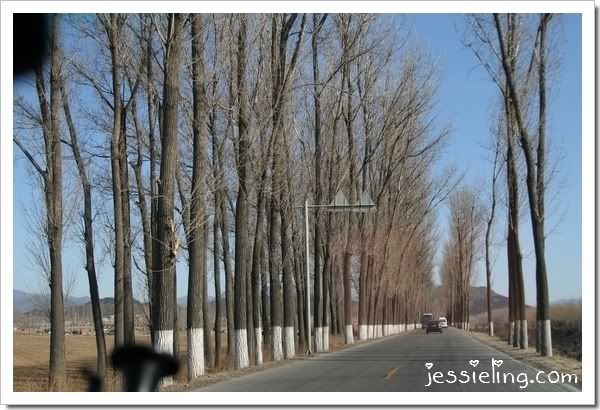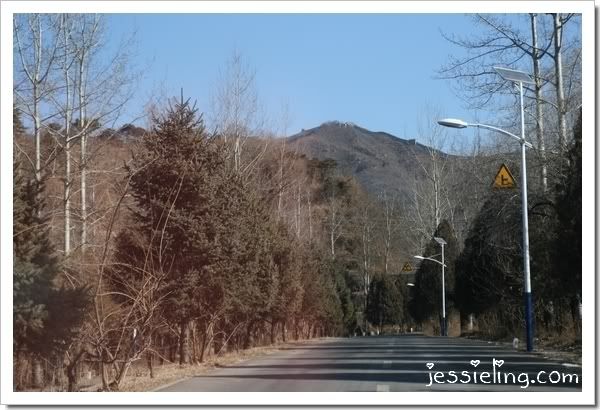 Able to see Great Wall from far!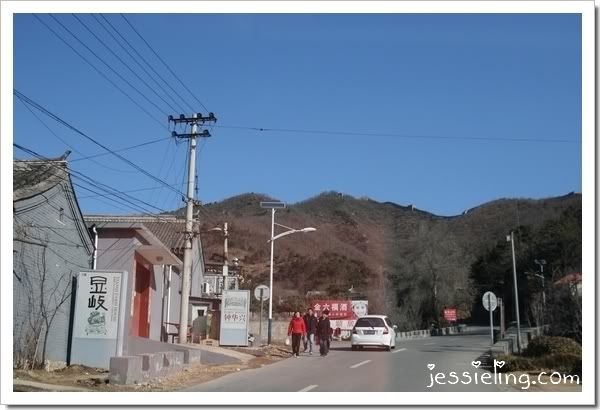 We are not quite there yet.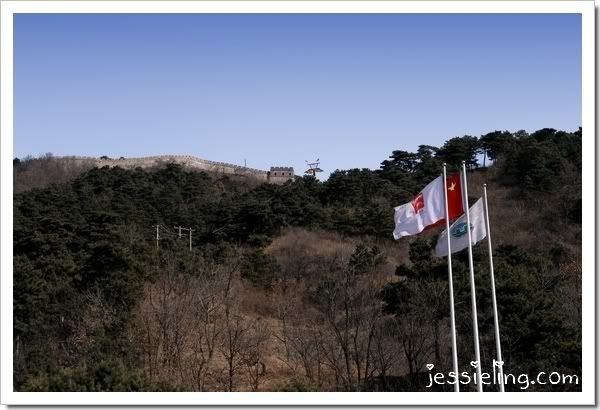 At the carpark.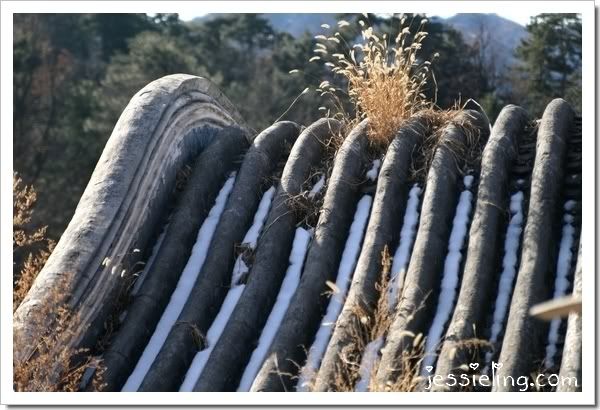 Scene near the toilet.
There are several side of Great Wall that is accessible to tourist like Simatai, Jinshanling, Gubeikou, Badaling and Mutianyu.  We was advised to visit Mutianyu Great Wall as there are less tourist.  I think Badaling is having the most tourist of all.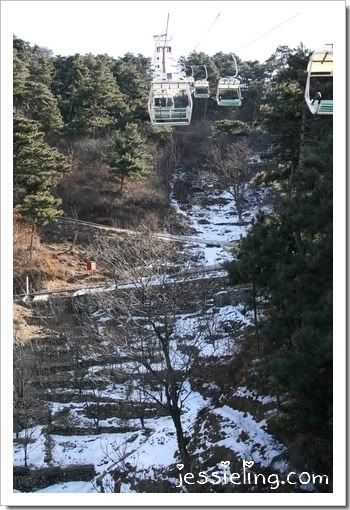 We took the trip up by cable car (RMB35.00 = RM17.50).  The Mutianyu Scenic spot is hugged by mountains with beautiful natural sceneries.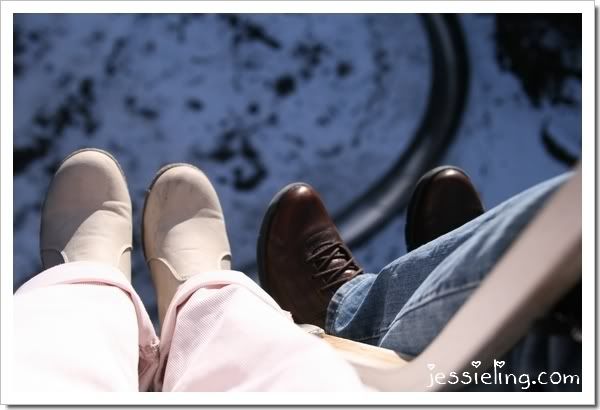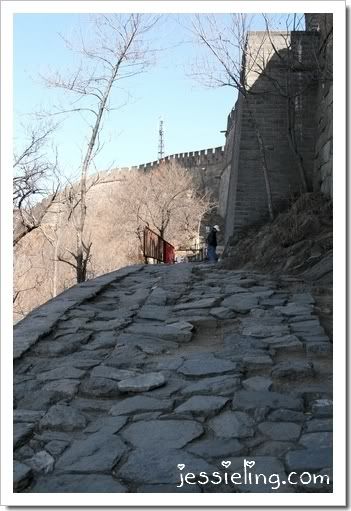 This is where the tracking started.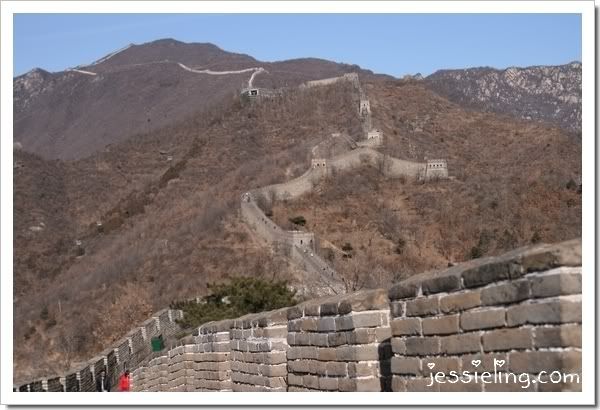 The experience at this section of the wall is breathtaking. Thankfully the touristy crowds are not here. However,  climbing up the very very steep steps occasionally made me wonder if I was in shape enough to make the climb. Then awe struck me that this wall that goes on as far as the eye can see was built with hand tools so long ago.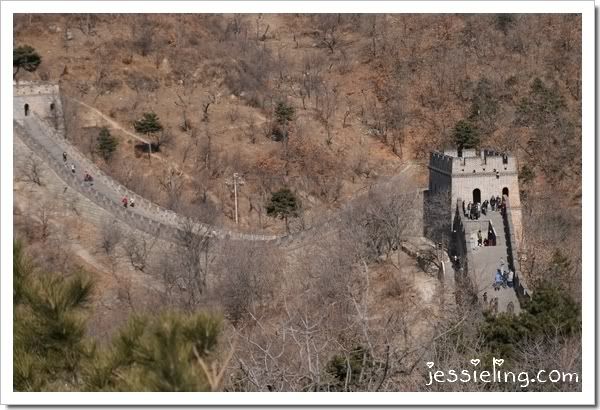 Making our way to the watch tower.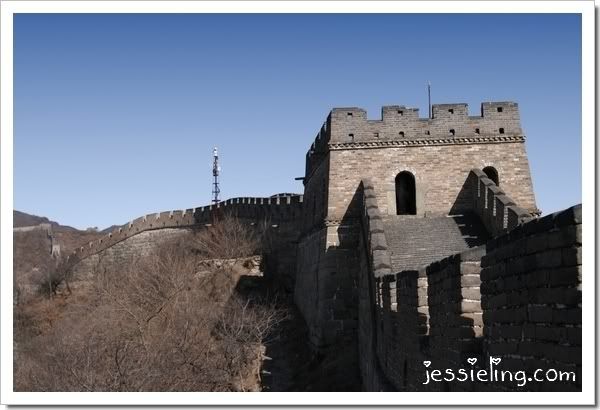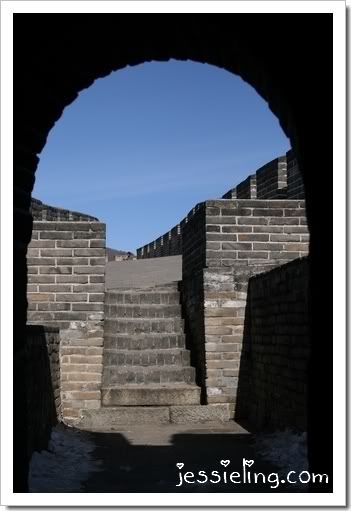 Up at the watch tower.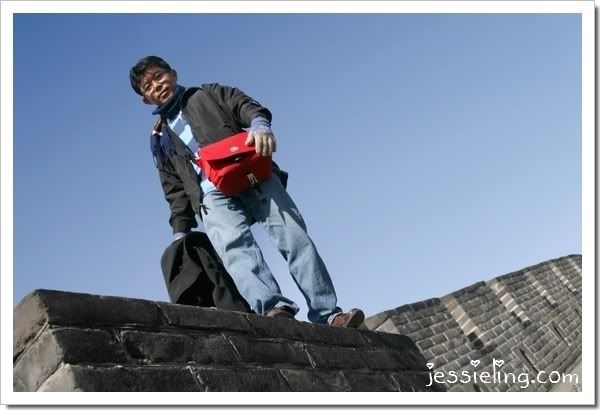 The sky is awesome, isn't it?  It is now Hubby's duty to carry my camera bag as my shoulder is aching, feet is getting heavier and the heart pound faster.

Random pictures
The wall presents different aspects of beauty in the four seasons. Flowers bloom all over the mountains in spring. Grasses dress the hillside green in summer. Trees are laden with sweet fruits in autumn, and especially in October, leaves are turning red or yellow, touching the mountain tops with gold. In winter, the wall is covered by snow, making it seem more magnificent.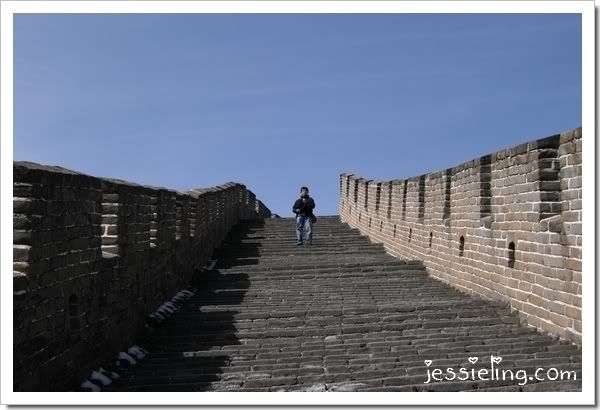 We don't feel a thing coming down.  Now to hike back up is really killing us!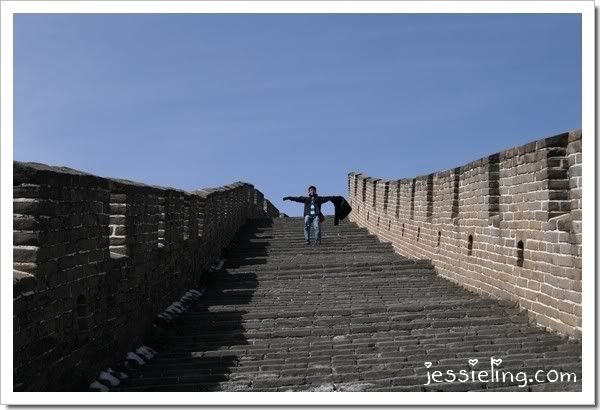 A sled named 'Speed Chute' will give you an opportunity to experience thrills by taking you swoop down from the high mountains.  They are almost similar to Luge in Sentosa Singapore.  Instead of wider sledding lane, the single luge skidway was made from aluminum and does not require much maneuver  except to shift some body weight while maneuvring the curve.  Those are arenaline rush ride down hil.  Ticket priced at RMB55 (RM27.50).  For the faint hearted, you may take the cable car ride down.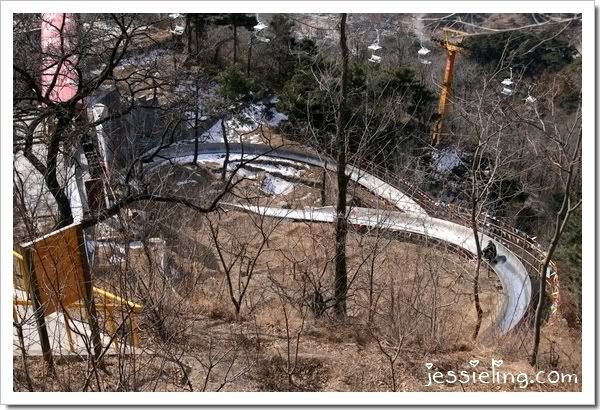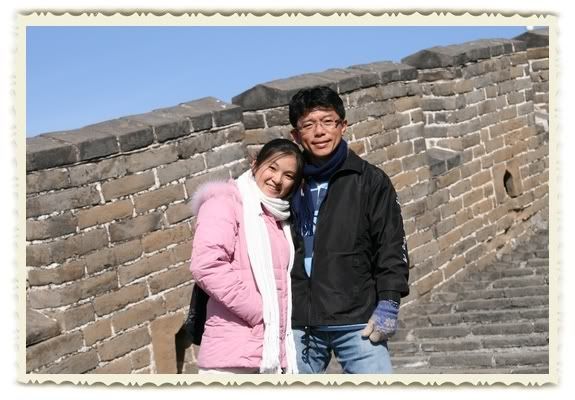 We have fulfilled one of our wish to step foot on The Great Wall of China.  Check out more photos in my Facebook.