I was hijacking Keeyit's blog a moment ago and came across a speed typing test he took. The curious and kiasuism me wanted to know how many words per minute can I type. So I took the challenge too.
First Attempt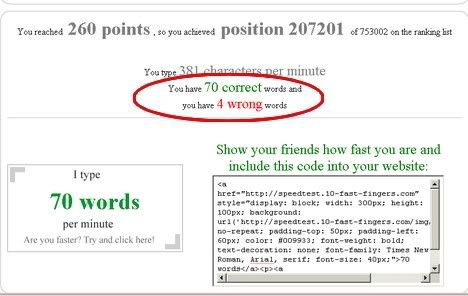 The nervous me had 4 wrong words. I know I can do better than this.
Second attempt *cracking fingers*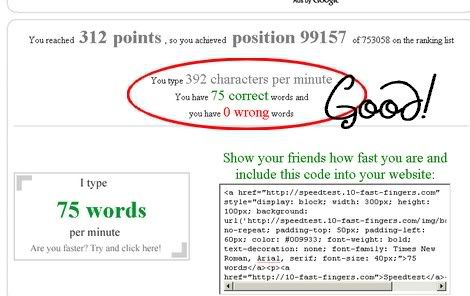 I.am.really.typing.very.fast.you.know!
I don't care. One more try. I must reach 80 words per minute.
THIRD ATTEMPT! *folding up sleeves*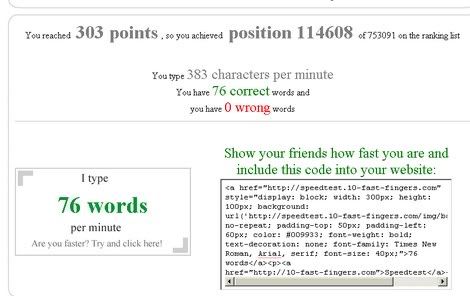 *Sigh… even thought I've made it to 76 words per minute but the number of characters is less.
So, my best personal record is 75 words per minute with 392 characters. How fast can you type?