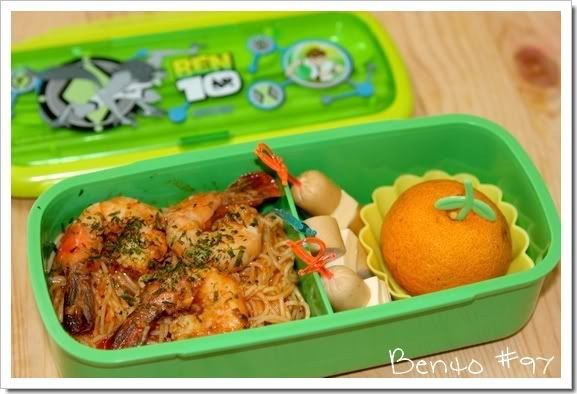 Left to right – Angel hair spagetti & prawn, sausage & cheddar cheese, baby mandarin orange.
In Cantonese Prawn is called 'har' which is also 'siew har har', that is lots of laugh.  So if you want a happy new year ahead, cook lots of prawn and make sure you eat them too!
Since I have quite a collection of girly food picks, I decided to get something more boyish for my boy.  Love this sword foodpicks very much!