Sometimes you must make your kids remember names of food they like.  For example, the 'fat' noodle is called Udon.  While the 'thin' one is soba.  After a few times of drilling, finally it stick to their brain.  Cleber girl!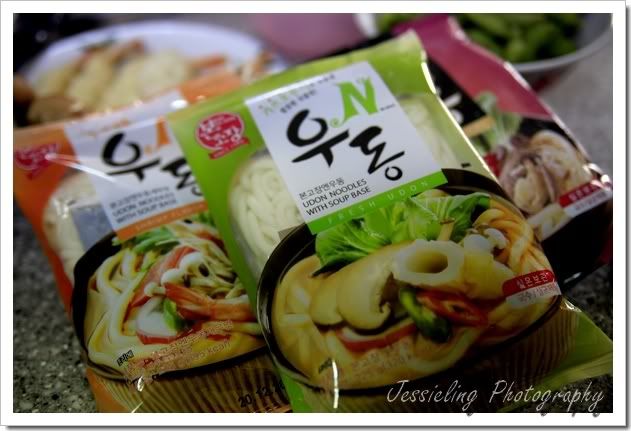 This is the first time I bought pre-packed udon from the supermarket.  The verdict?  They are yummilicious!  The pre-pack noodle contained udon only.  What you see on the packaging is for illustration purpose.  See, they forgot to mentioned that on their packaging! :p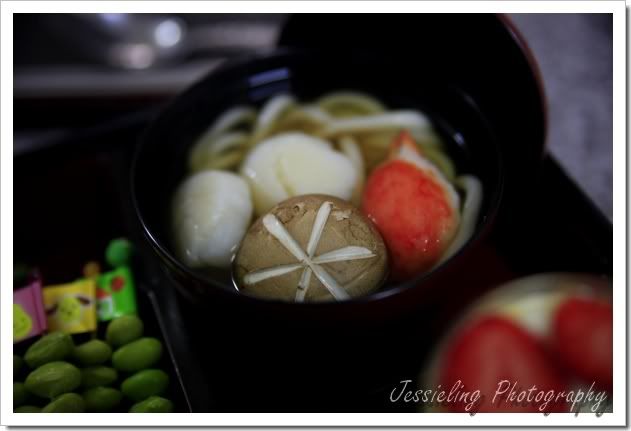 Just follow the cooking instruction at the back of the packaging.  They are ready to eat under 3 minutes.  I throw in some mushroom, scallop and artificial crab claw. And on the side dish, a udon is not complete without tempura. I don't ask me if this is a rules but the Japs always serve udon with tempura. I just follow suit. *shrug*
From left to right:Â  Prawns, sweet potatoes and lotus roots.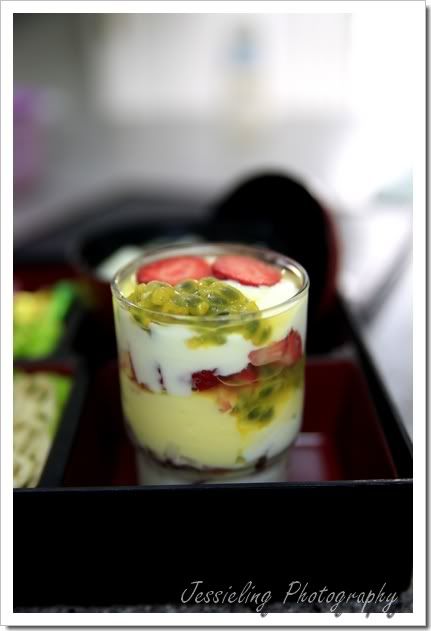 With all the cooking and frying, I kinda cheat thru dessert.  They may look nice (and delicious!) and sophisticated, but to tell you the truth, it is yogurt layered with cut strawberries and some passion fruits.  They kids love them!  My daughter said that I am qualified to compete in "Top Chef"! LOL!  Quick, quick!  Where is my trophies then?