re·cit·al (rÄ­-sÄ«t'l)
The act of reading or reciting in a public performance.
A public performance of music or dance, especially by a solo performer.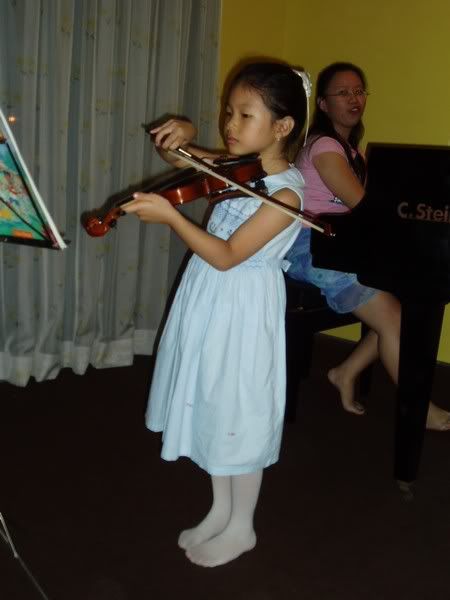 I'm so scared! I'm so scared! I think I've been reciting the word many many times. There are parents and also students with their instruments watching me. The moment I step on the stage, my heart is beating so fast. I have to keep myself cool. Breath, breath…. I'm so nervous I think my teacher notice it. She ask me twice if I'm ok as tho I'm going to pass out on the stage. Probably I will? That picture is my teacher on the grand piano and me on the violin.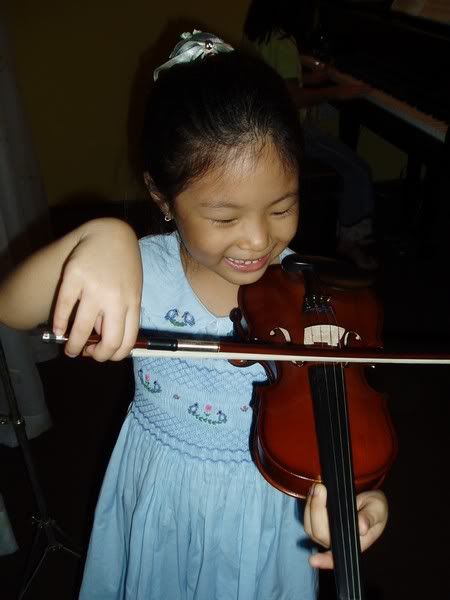 After I've finished, the audience applaused. Finally! It's over *phew… Hey, it's not bad afterall playing on the stage. I think I love it. 😉