Eating Oreo cookies is not only addictive, making oreo ice-cream is none the less very addictive too!  Let's just short-cut the process unless you can make a tub of sinfully heaven vanilla ice-cream otherwise, just buy them like I did.    It is easier to fold crushed Oreo into semi melted ice-cream so the best time to make the Oreo flavoured ice-cream is that very moment when you reached home with your groceries.
Ingredients:
1 bar/packet of Oreo cookies
1 tub of vanilla ice-cream
Method:
Twist Oreo cookies but please DO NOT lick the cream! :p  Remove it and pop them into your mouth :p The amount of cookies depends on your licking.  However, too much of cookies will over power the ice-cream.  Lightly crush your cookies.  When it is all done, pour crushed cookies into semi-melted ice-cream.  Stir moderately. Cover the lid and freeze it.  You may notice that your ice-cream is not fluffy anymore and has shrunk.  It unavoidable!  But it is extra delicious now 😉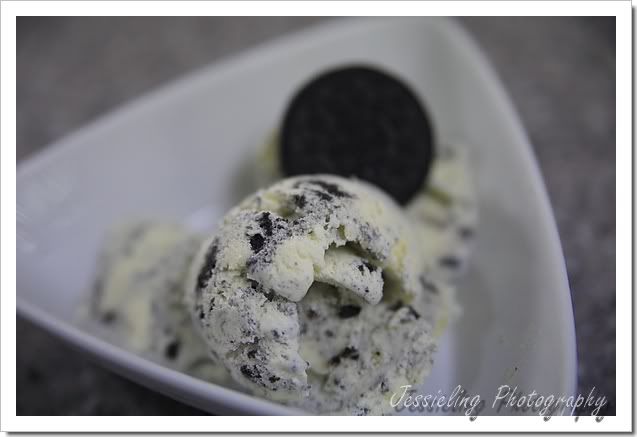 Like I say, it is very addictive.  The kids love it very much.  Sometime, they even sprinkle crushed Oreo on it to get that extra crunch.  When you start counting the calories, you will cringe!  But not to worry, epistane can help.