Not very often, I had myself appear in photographs.  But this time I was quite pleased as my sifu had quite a number of my candid shot taken during our recent photography outing.  Love him for that!
Candid shot courtesy from www.kamkuey.com, taken using lens 17-35mm f2.8-4.
With this,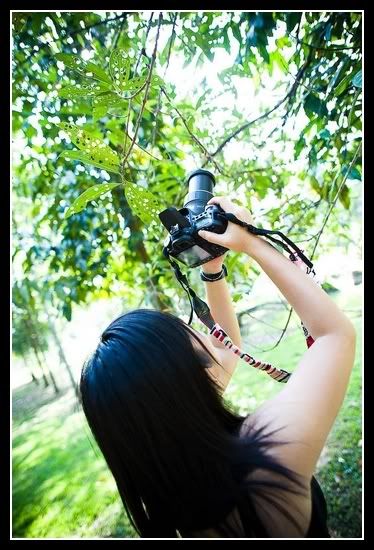 (This is when the live view came in handy when you can't reach the view finder.  My first time switching it on.  Unbelievable!)
I get this:
With this,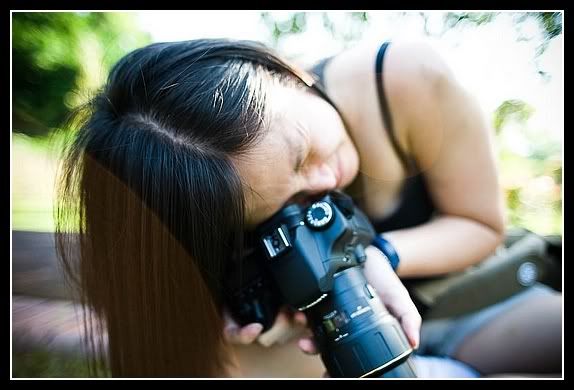 I get this: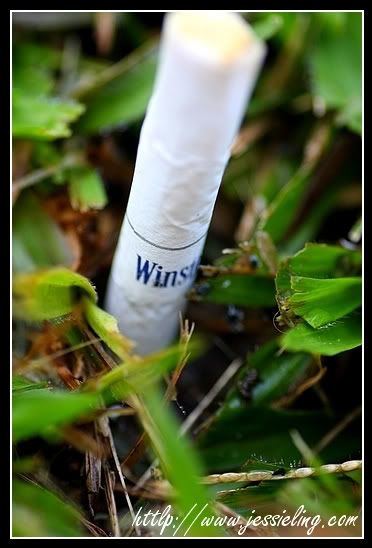 With this,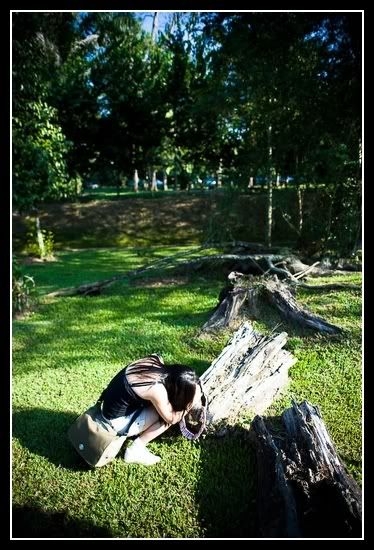 I get nothing. LOL!  There is no bugs on the dead tree trunk.  Just some wild  wood fungus grew on it.  Furthermore, the wood fungus doesn't looks nice at all on macro.  It is other wise if they are mushroom.
And for some curious people like Aunty Kambing, no, I was not the only rose among thorn during the outing.  Nah, I got proof here *sticking out tongue*: