On the first day of school reopen, I decided to prepared something quick as I was afraid I might got caught up in the morning traffic.  I decided to used the alpha cutters which I bought moons ago.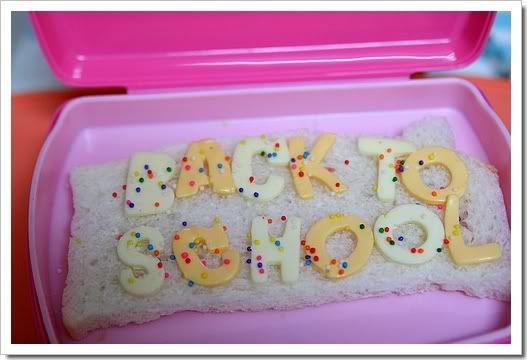 I hardly get to used the upper tray of this bento box cos they are too shallow and I have been wanting to prepare something like this for the longest time.  For the lower tray, I filled them up  with two slices of bread (again!).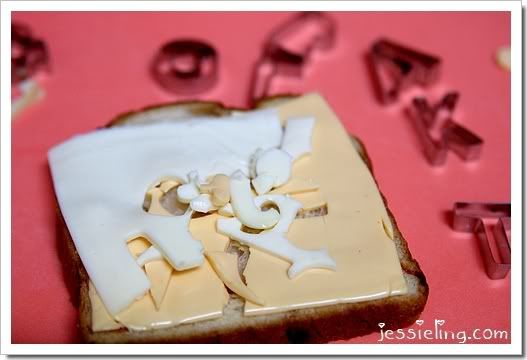 Nothing go to waste in my house. *evil grin*
On another unrelated matter pertaining on Michael Jackson's death. My 7 years old came home from school and told me this, "I think he put lipstick, then died." Adoi mak, where on earth did he get that idea.
And for my 9 years old, I showed her some video clips of Michael Jackson and she goes, "HE LOOKS LIKE A GIRL!"…  "HE IS SO UGLY!" Sorry about that MJ.  I did explained to her why he become like 'that'. Told her about black turning white, about plastic surgery, what is side effect, etc.  But she still goes, "BUT I can't believe it, HE IS SO UGLY!" I think she doesn't like how MJ looks like but she love the song "We Are The World" since she was a child.  Then I thought maybe I should show her some 'nicer' pictures of MJ in the 80s.  Too bad the video cards on the laptop decided to do the 'Michael Jackson' too.  Wrong timing.