Last weekend was my Dad's 69th birthday. As usual, we will book a place for makan (eat) preferably in a private room so that the kids can run wild without distracting other patronage.This year, we had the dinner in Palace of The Golden Horses.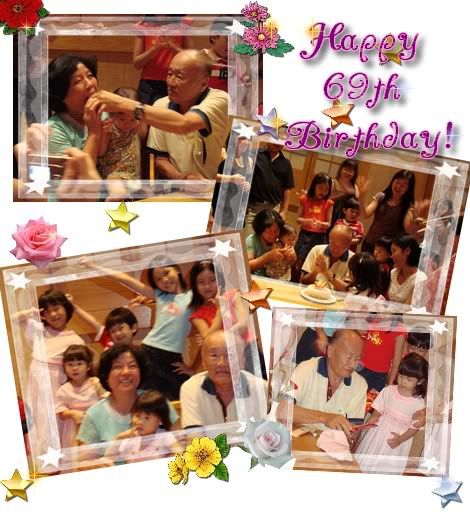 Every year, the number of family members is increasing tremendously. I'm talking about baby boom! From one grandchild to three, then 5, then 9! Next year, my dad shall have a new addition of family members. That is a big number of 10! And of course Dad will have a big bash when he is 70! Wow! Look at all the numbers here.
My wishes for Dad is 白头偕老 夀比南山
(white head till old aka Longivity) and 身体健康(Good health).
~~~***…***~~~
Of course we camwhore!
We took turn to pose with my parents and Prince insisted that he wanted to be a Superman.
There we go, Superman! *sigh… Then, he wants to be a Spiderman! Aiyah, we quickly shoo him away. Ka-ka-ciau-ciau (disturbing) only.
While at the lobby, we camwhore a bit too. These are my favourite photos.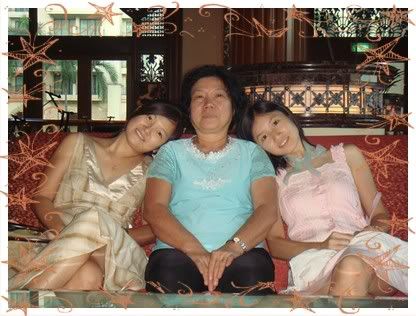 With Mom and Youngest Sis (psst… still single and available!)
Ever since I started blogging, my parents kinda accept my siaoness in photography. For example:
"Ma, what time are you cooking the fish head curry ah?"
"Soon."
"Aiyah, wait for me to come first."

"Why?"
"Want to take photo la."
"-_-'
Nowadays, they are more willingly to pose for me.
"Ok, both of you hold hands. Back facing the camera. Head turn back…. Body don't turn! Only the head!"
Aiyah, like this la…

(psst… my youngest Sis is still single and available)
Of course when I say "like this", I'm showing my Mom what is captured on the camera's monitor. Then she will go, "So small. I can't see la. No spect." That's my Mom -_-'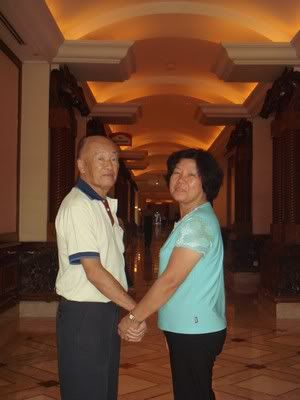 Not bad hor. Look at the hotel's corridor and light-up ceiling. Blend well with the lovey-dovey couple. Hmm…. photo a bit bland without decoration.
Let's see…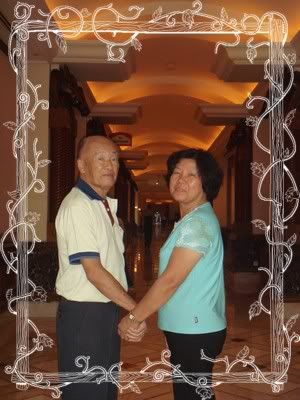 Woot!
Recently, I've upgraded my Photofiltre version to Studio 9. I'm crazy over the new tools! I love them so much. Of course this one is trial version. Sienz.