Heyo!  It's been a while since I posted my cooking!  I was actually kinda nervous with this posting since I've not been blogging recently. And thanks God my password is still working!  Without much further ado, I made this Feta Cheese salad last weekend for one of the forum's party that I attended.  I love it this way as I find them more healthy than those mayo or thousand island stuff of salad which is very fattening.
Ingredients: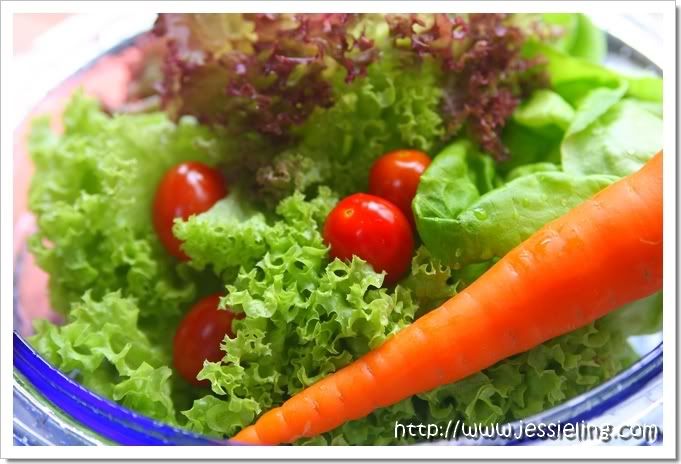 1)Â  Your choices of greens, carrot, cherry tomatoes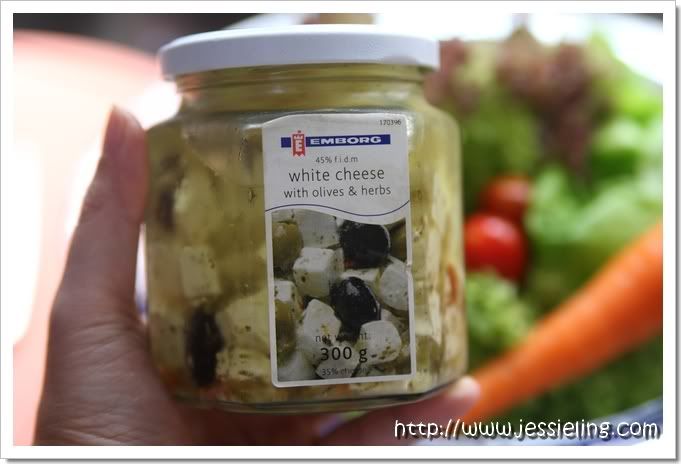 2)  One bottle of Feta Cheese in olive oil.  Since I'm catering for a party, I bought the largest bottle of feta cheese.  They have smaller packaging in the market too.
3)  Chicken ham or you can use the left over roasted turkey breast from your upcoming Christmas dinner 😉 .  Not sure about you.  I have party invitations every weekend from now on till the New Year!  Don't know should be happy or sad.
4)Â  Cashew nuts – optional but I just love this combination.
Method – Combine all of the above and dig it!