The rain has just stop but did not completely stop. Gazing out my front door, I saw a humming bird bathing under the gushing water from the gutter. I quickly ran and get my camera. That was a quick under 10 seconds sprint but the bird is no where to be seen. Too bad, the bird didn't want to be seen bathing nakid and probably ended up in the blogsphere. Boohoo!
Since I have my camera in my hand, I just shot the water droplet from the fence.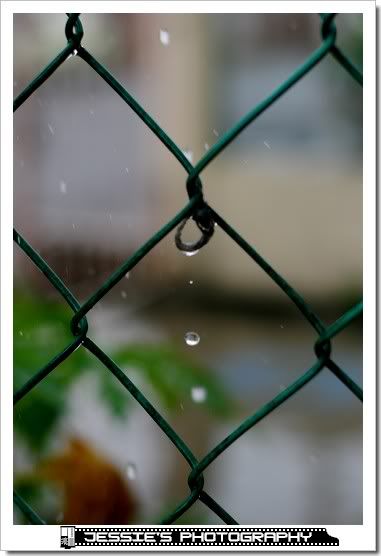 Timing has to be right even thought the cam was set at multiple shots. Out of 20, this is the closest to what I've wanted.
And out of 50, I could only managed to capture 2 shots with the water splashing. Obviously the water drops from the roof/gutter.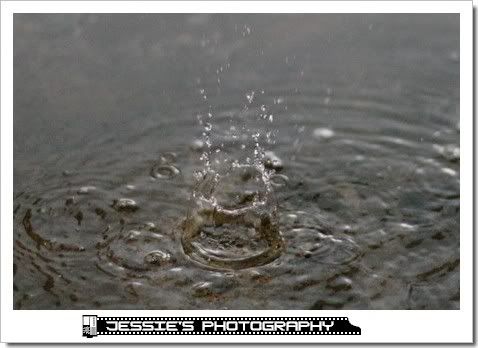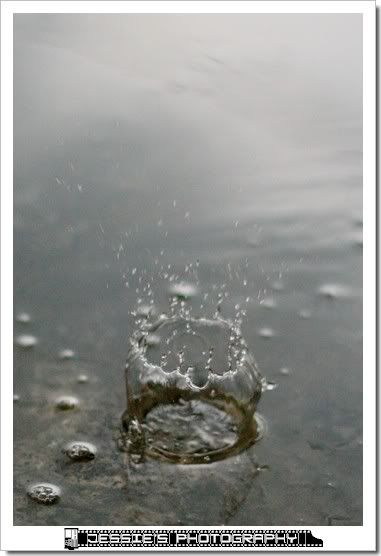 Aitelyu, I spent a good 20 minutes squatting in the water puddle snapping this. By the time I'm done, you can see me walking like a duck. My bad back la!