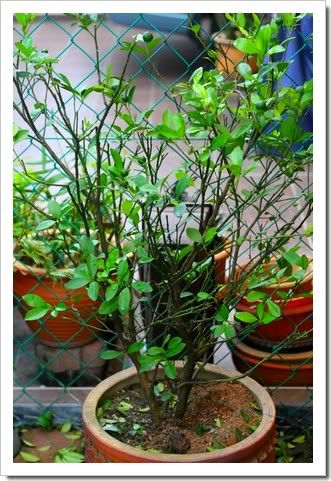 We are less than three months away from celebrating Chinese New Year. The one thing to prepare myself for CNY is pruning the lime tree now. This is how you should prune them.
1) Trim every branches so that a new branch will sprout out. There is no special skill for doing that. All you have to do is snip every thing like trimming hair.
2) Pluck all the old leaves. This is how you identify old leaves. The colour is usually darker and the texture is thicker.
3) You can go the extra mile rejuvenate the soil with a new one. For my case, I just fertilized them with organic fertilizer.
They should look bare after all the trimmings. Don't worry as new sprout will appear in a weeks time before the flower starts blooming. If all goes well, everything should go as planned by CNY *keeping my finger cross*.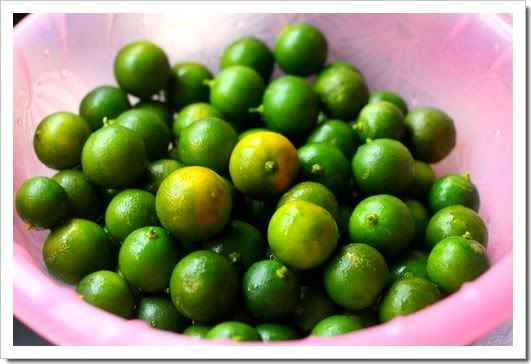 The result of the trimmings left me with a big basket of limes. I gave them all to the good neighbours on my left and right. And guess what, the neighbour on my left told me, "Sometimes I used to pluck your lime. I love to used them in my cooking." Ohhhh, the cat is out from the bag. She has been stealing my lime all these while!  Not that I care.  I have too many fruits on the tree. lol.
There's another thing that I need to do is to set out few brown recluse spider trap in the attic as the spiders have been leaving cob webs in there which can get very irritating to the skin and with the trap I have one less thing to clean up.