The original recipe of coconut shake called for coconut milk (santan) and milk. I am somewhat sitting on the balancing scale – watching the calories, modifying the recipe and you get a rating of 7.5 out of 10 of result here. This is my version of coconut shake for health freak people like me.
Ingredients:
The oldest 'young' coconut you can get. Avoid using too 'young' coconut as the flesh hasn't produce any milk. Yet!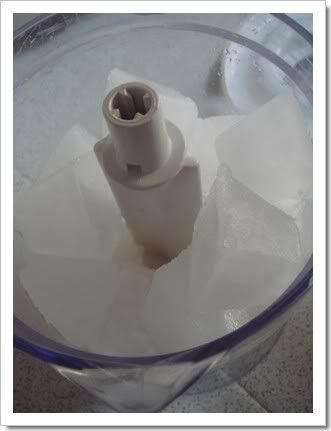 Method:
Freeze the coconut juice and coconut flesh in ice cube tray for approximately 3 hours. I dare not over freeze it in case my 9 years old blender can't take the pressure and it might break the blade. Blend the freezed coconut cube for about 2 minutes.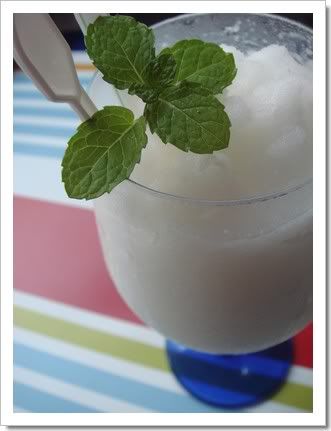 A cool drink to quench your thirst.