Yvonne: I expect to see some pictures on CNY photoshoot this year, KNS, post kueh kapit pictures pulak.
*hahaha*
Ok, there you go, my good buddy. I dressed kids up and took some pictures of them at home. One of the thing that we always do without failed before Chinese New Year.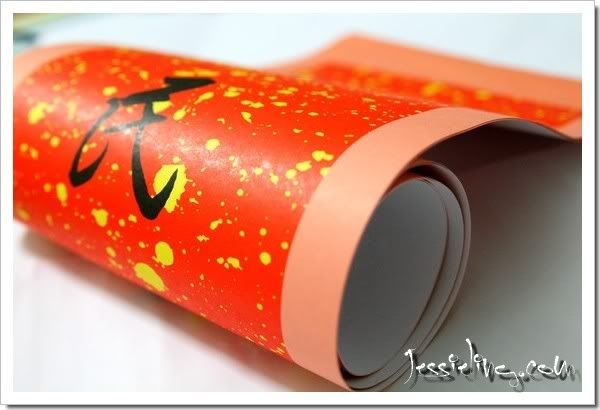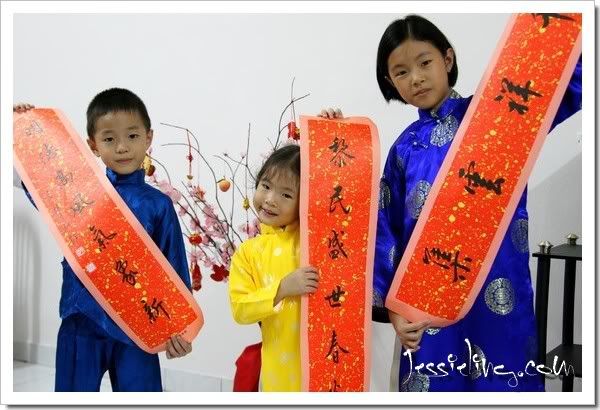 The scroll was a gift from Eldest BIL. Not hand written but some commercial type.

Kids with my Nephew, Jonathan.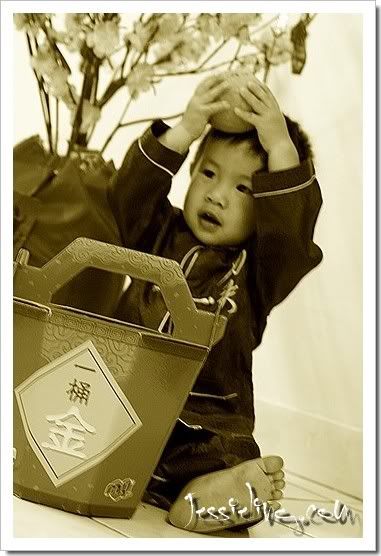 Sorry Sis. It's all my fault. I was lazy to fix on the external flash and was shooting at ISO1600 F3.2. Your son moved too much that is why the pix is blur. We retake again, ok?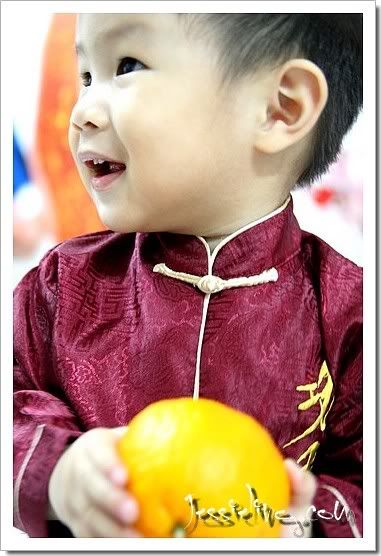 I kinda like this but still not the best shot from me.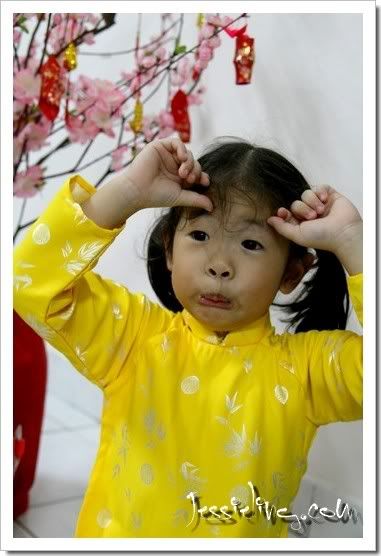 As usual, the little Princess love to make goofy faces. LOL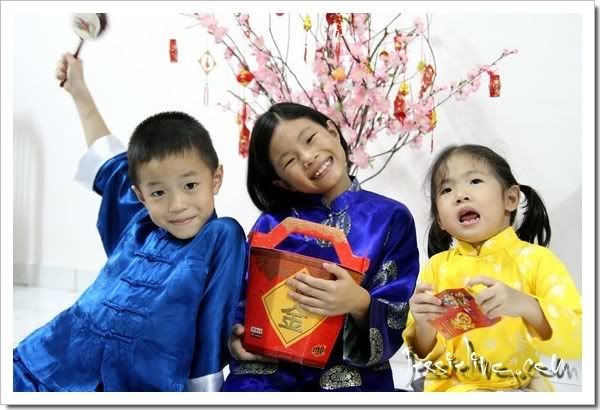 Trying my best to get a picture of the three of them. I am really trying my best, ok! The little glitch here is…. THE GOOFY FACE AGAIN!!! But I love the way Carlgene hold on that little hand drum (whatever you called them?)

p/s: You know my banana Boss spelt them as Kong Si Fah Chye. I have to tease him that he is such a typical angmoh. hehe.