Back dated Bento again. Haven't been bento'ing much during this school holiday. Energy have been running low every morning.
Daddy's bento: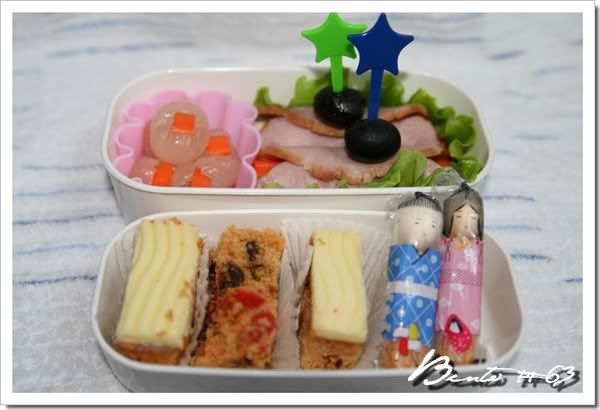 Top: Longan with a little carrot in the centre, breakfast ham rolled with carrot sticks and zucchini topped with olive.
Bottom: Fruits cake from Secret Recipe and some rice crackers.
Close up: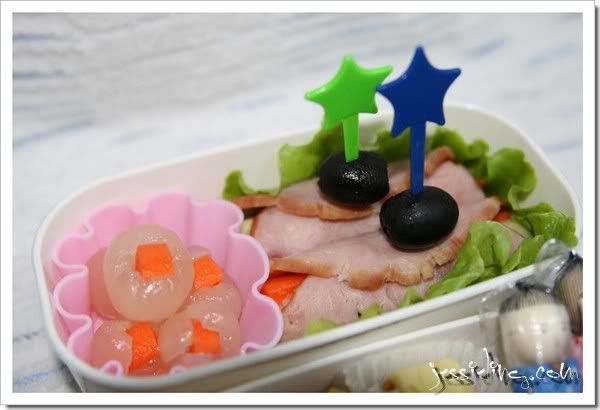 If you have the time, pickle the carrot stick and zucchini in a little vinegar, salt and sugar for about 5 minutes. That way, you get a nice crunchy texture.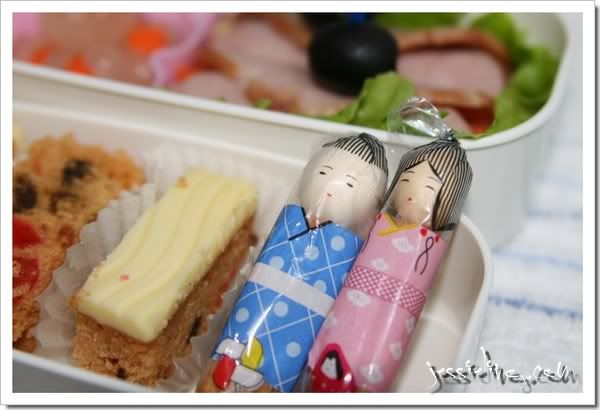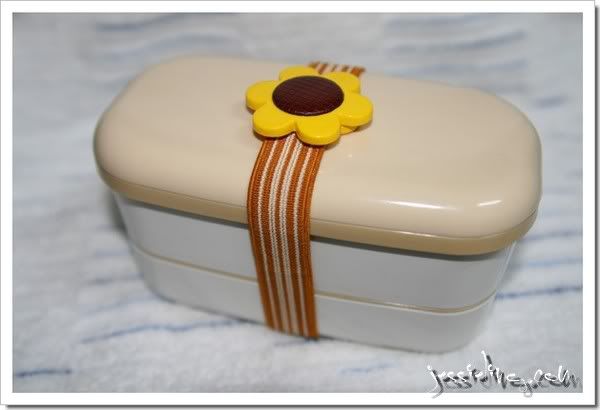 I am so out of words this morning. The holiday bugs is still hibernating. Welcome back everyone.  *yawn*