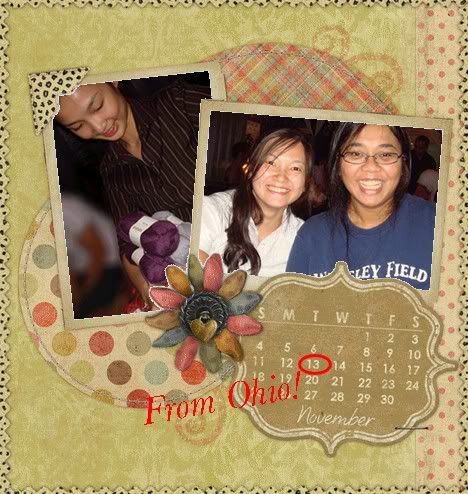 Sila is more of a ex-schoolmate than just blogger friends. We have been to the same school since primary and met each other again 3 years ago thru our Alumni Forum and in person during her wedding. Talking about Alumni, it is always about meeting old friends and teacher. Now, our ex-teacher has turned out to be our friends.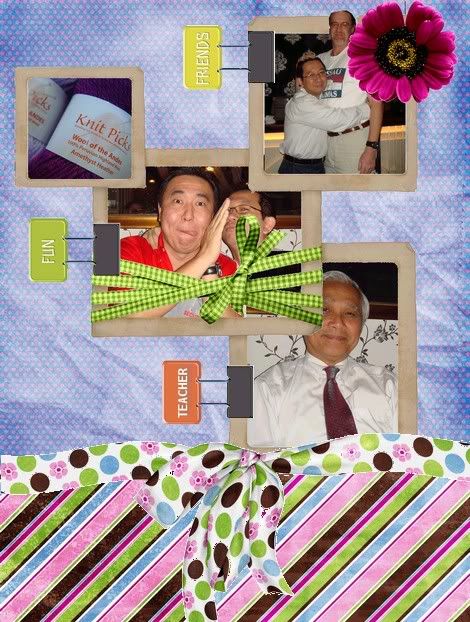 Those that turned up that day was Athena, Alkapocino, Hisham and J. J wants to stay annonymous so I shall respect her wish. I'm sure you know who she is (*wink at Albie & Jerry).
I shall not elaborate on the meet up. But I can tell you, when you put a bunch of Sitawanese + Foochow = NOISE!
Among the meet up and stuff, we (Athena and Me) was looking forward to our yarn stash. Yeah, Babeh! All the way from Amalika (America)! I shall blog on the yarn one day. At the meantime, go ogle at how much yarn Athena bought. She is now living in the yarn heaven.