If you think the checkered apple is tedious, you should try making this sunflower sausage (just simply name them. 😳 ). This is how you do it:
Step one is like this…
The pressure you put on the knife while cutting has to be even. If not, you will get this result: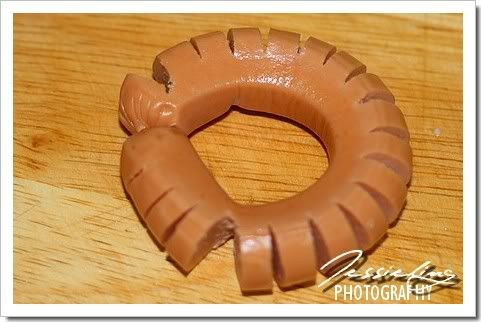 Can you imagine how frustrated I am when out of 12 pcs of frankfurt only one is perfect? The rest kept on breaking when I curl them. Step 2 should look like this: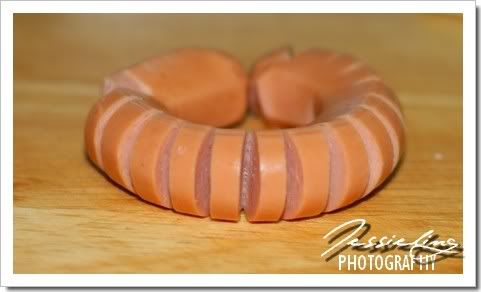 Fasten both end with toothpick.
Step 3 – Heat a little olive oil in frying pan. Brown one side of the sausage, flip them over and break a quail egg on the centre. Reduce flame if you want a well-done egg. The finishing product looks like this: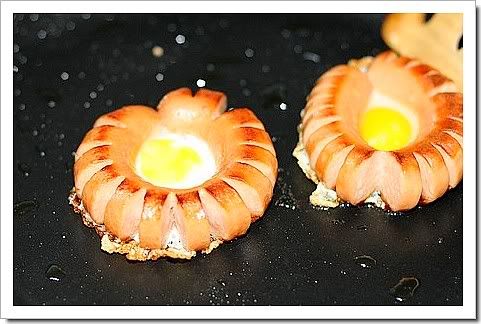 Using a fork (in my case, I used my hand!), remove gently the excessed egg at the surrounding.
The Princess bento. I filled up the empty space with a cup of cornflakes.
This is how I shaped the rice.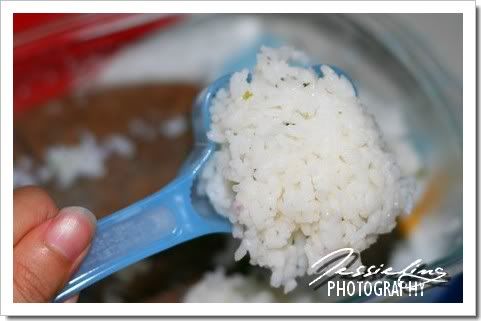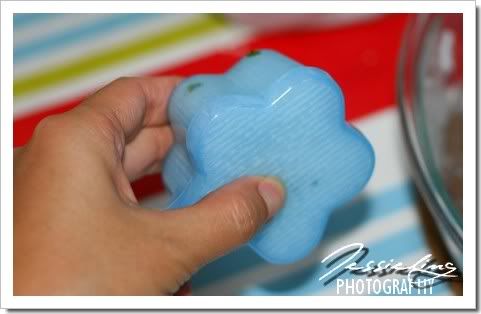 Sprinkle a little furikake on the top or dab all over the rice.
The Prince bento looks like this (without the cornflakes as everything fit in nicely):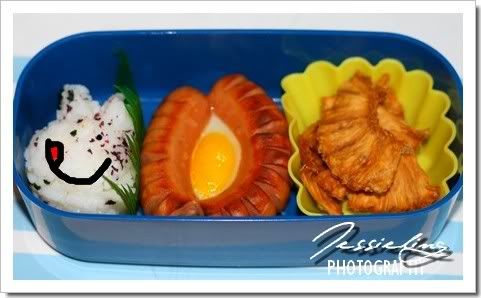 The sunflower sausage is a bit cacat because it is faulty. On the right is sun-dried pineapple. They are very delicious! Wuching courier them to me all the way from Melbourne.
Itu je. Too lazy to have lengthy post today. Maybe I will experiment with Weiner the next time. The frankfurter seems to be a bit soft and too fragile.