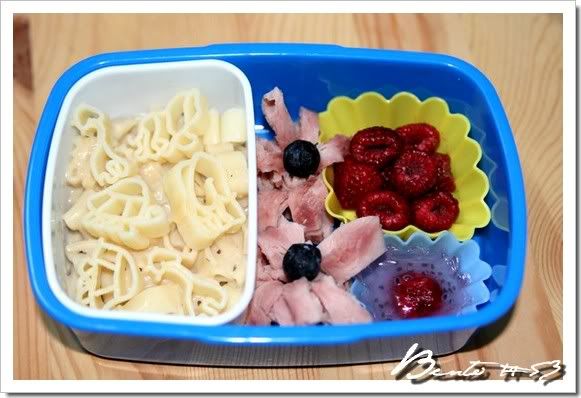 Left to right: Macaroni Cheese, smoke ham and a piece of blueberry as decoration, raspberries and raspberry in konnyaku jelly.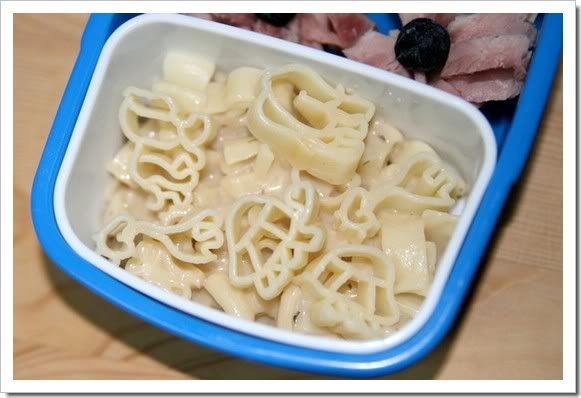 Close up on the Animal Pasta. They consist of Giraffe, Tortoise, Lion & Elephant
I think the Mummy is more excited than the kids. LOL Few days later, I opened up another packet of Pasta Zara. This time, they are in shapes of vehicles.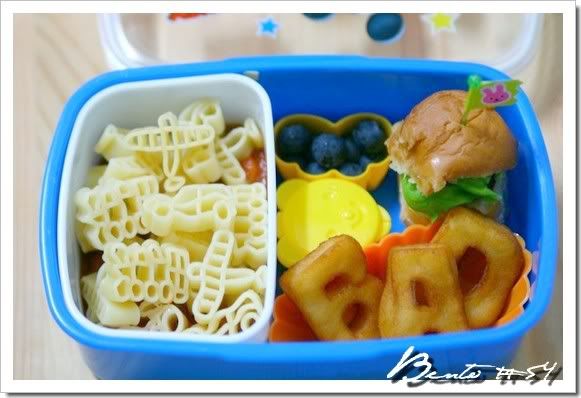 Left to right: Macaroni in bolognese sauce, blueberries, bite sized burger, a small container of mayonnaise for alphabet fried potatoes.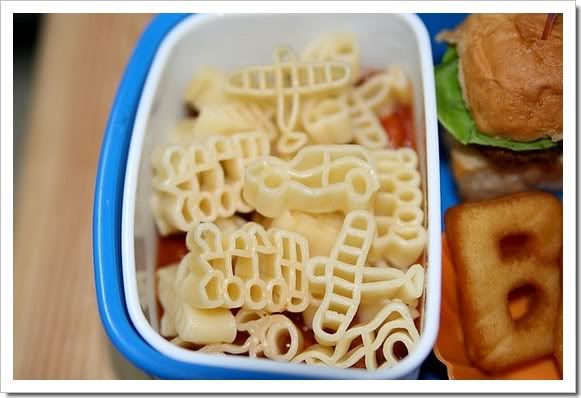 Close up on the Transportation pasta: Train, Car, Motorbike & Aeroplane. If you look carefully, I have the bolognese gravy at the bottom. Didn't want to mix them so that I could have a better picture showing the graphics.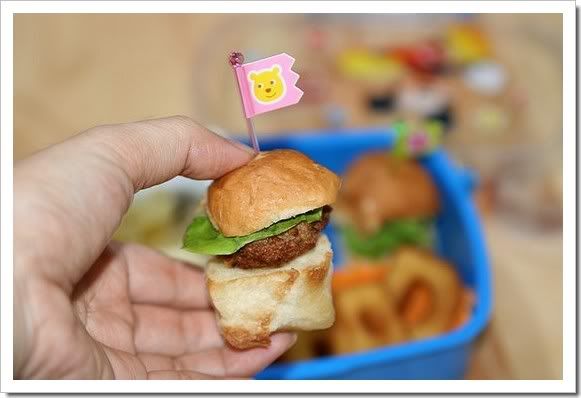 I did a smaller bite size burger this time compared to previously. And the patties are homemade too. The one sold in the market has too much fats in them. This is part of my weight loss program *cough*