Lap Cheong aka wax chinese pork sausage.
As I'm still into my health freak week, this is what I did. Instead of deep frying the fishballs, I had them microwave with some lap cheong which was sliced thinly. End of the result, no greasy kitchen and no oily meal plus you get a very flavourful gravy.
The following pictures is quite obscene but I wonder how many of you peel the lap cheong skin before cooking?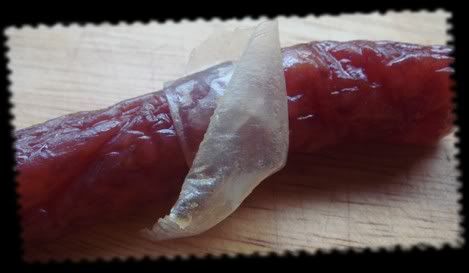 Exactly like love rubber >_<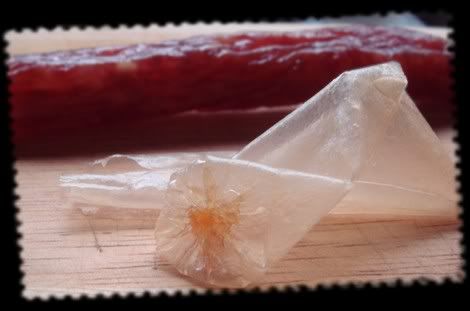 Sibeh obscene can die lidat >_<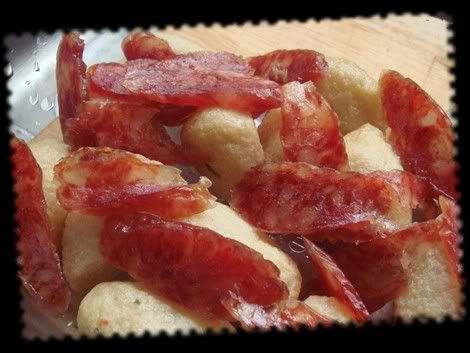 Nevertheless, sibeh kau ho chiak!