Ingredients:
1 pkt Konnyaku jelly powder
250gm sugar
Water
Malic Acid
Essence & Colouring
Assorted Fruits
Method:
Amount of water defer from individual jelly powder that you buy. So please refer to instructions at the back of the packet. Pour mixture in to moulds and add in fruits.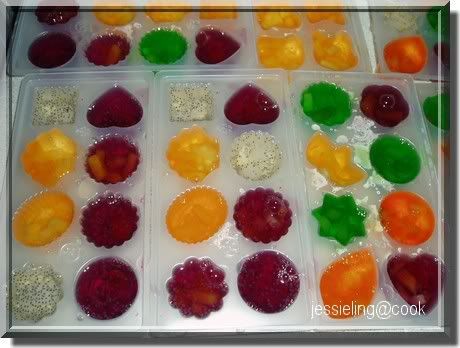 You may use fresh fruits or canned fruits but remember to well drained all the water from the fruits. This is what I prefered – (Fresh) Strawberries, kiwi, dragon fruits, (canned) mandarin oranges, pineapples, peaches, cherries, nata-de-coco, longan.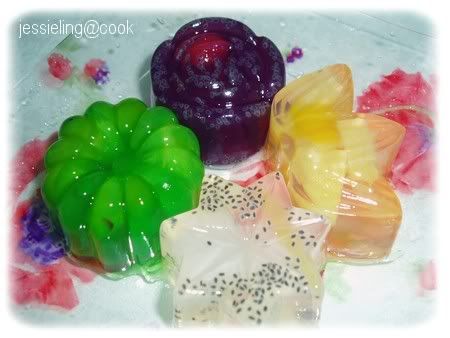 The purple is from Ribena and the rest is colourings. Note: Ribena + Glucose = purple. Original ribena = red :).
Check out another dessert recipe here.