10 paragraph essay outline April 18, 2006 at 12:23 pm · Filed under Confession of a Foodie
http://bizantiq.ro/?article=10-paragraph-essay-outline&757=a8 10 paragraph essay outline This is my 2nd time dining at this cozy cafe quipped with wifi.
http://applecountrysnowmobileclub.com/?article=10-point-essay&dc9=1b 10 point essay Don't remember seeing this shanghai vase pot the last time I was here. From far it looks very antique but the more i look at it now, I think the boss just pick them from some garbage dump (*sheesh…)
10 paragraph essay format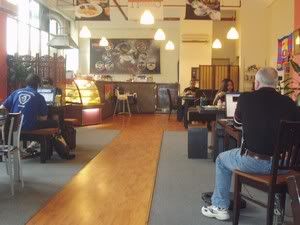 http://bizantiq.ro/?article=10-per-page-paper-writers&e6a=74 10 per page paper writers
and more shelves …

Can't resist the temptation to show you guys this neatly arranged books.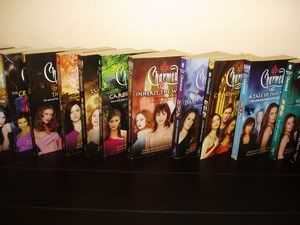 magazines!!!!!!!!!!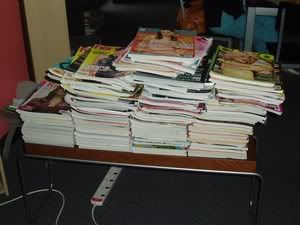 err…. am i turning this entry into a library?
okok. one more pic. The kids corner.


Isn't this place cool? You get to read your stuff or surfing while kids get to read their stuff too.
Just like any other hotspots, scenario like this is common.




A table supposed to fit in 6 dinners, now have to reduce to 4 dinners. You know what i mean. They can't be putting their laptop on their lap while eating right? Shouldn't they call their gadget table top then???
The food! Whenever I'm here, I'll go for the Chicken Pie. A must if you are a first timer. Anyway, all the food there is Halal. The boss, Adi, is a Muslim too.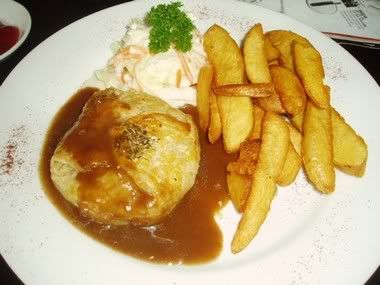 Hot creamy cheese will just melt in your mouth *drool….

Do you remember your mummy always tell you, do not talk with your mouth full? You better remember her words if you do not want any mess on your keyboard or monitor…. or even your Partner's face!
I'm a smoothie lover. I ordered smoothies whenever I dined out.


Mango Tango
That's all about the review. One thing that I'm thinking if I should warned the anti-smokers diner. They actually allowed open smoking.

… and this is no ordinary cigarette. It's cigar!!!! Very dissappointed hor.