Muahahaahaaa…… I just came back from my 4 days holiday in Pangkor Island. I can't help myself but to spam my blog with pictures again. But I promised you. This is something very different. I have never shot anything so magnificent before. The sunset in Pangkor Island Beach Resort (Formerly known as Pan Pacific Pangkor) is really awesome! I have never seen anything so beautiful before.
Pictures taken at 7pm.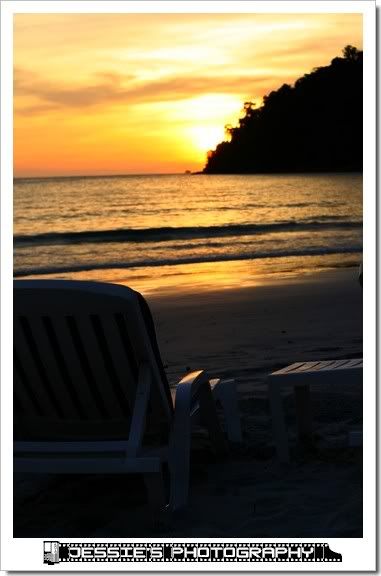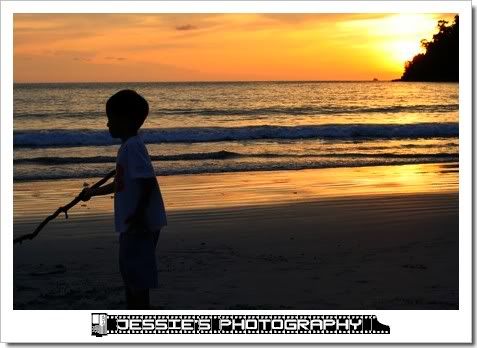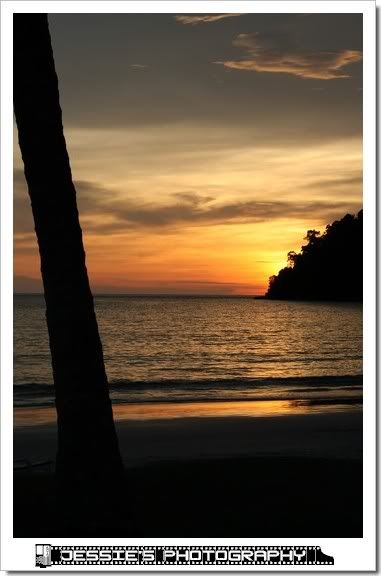 At the beginning I thought it is not a good idea to have the coconut in the picture, but the more I look at it now, the more I like it.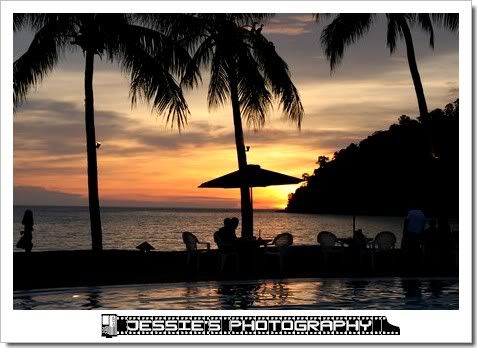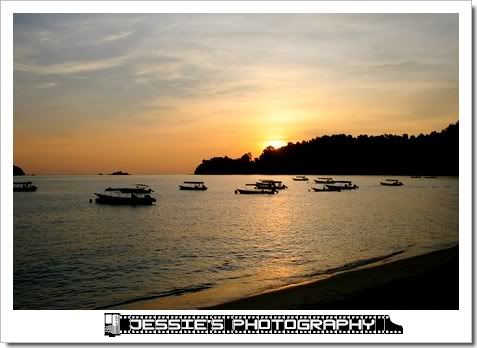 This is not taken at Pan Pacific. This is in Pasir Bogak beach. The one in town. It would make a even better silhouette with a couple smooching on the beach.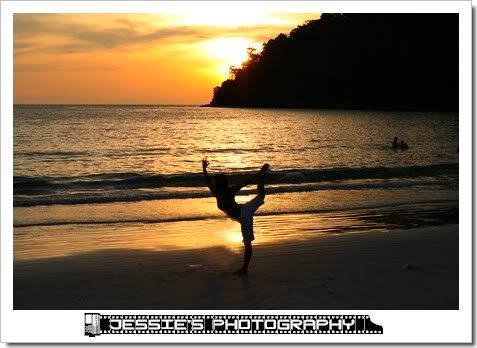 That's me in one of the yoga pose called Dancer pose.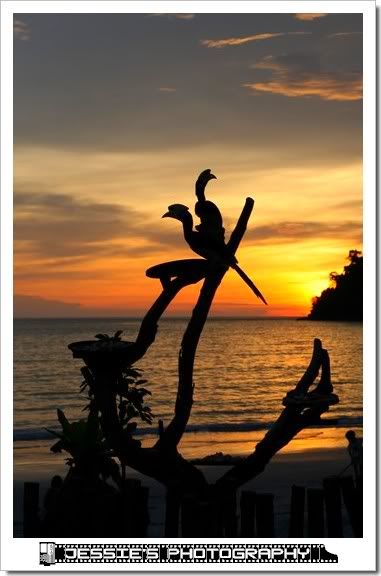 This is my favourite shot of all. I was so thrilled to see the Hornbills and the longer I stay, more Hornbills flew down for their dinner.
I shall post more pictures on the outing in my coming post. aitelyu, the hotel is truly out of this world. We love going back there again one day.