Short Note: Never insult a photographer if you know nuts about photography!
Just some random shots I took during my Cousin's wedding dinner in Pangkor.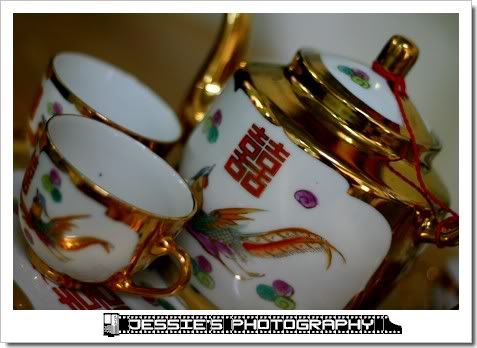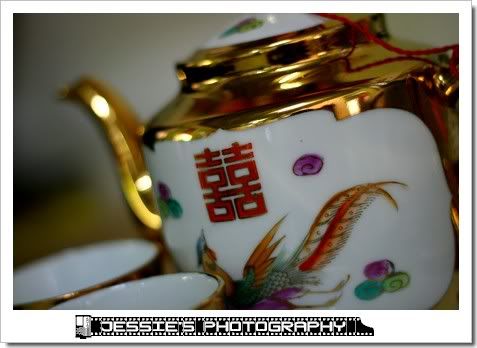 For those that are getting married, make sure you buy this gold Phoenix tea pot. The colour is totally outstanding.
Good thing Cous is 5 months older than me. That safe me one yam char angpow. hehe…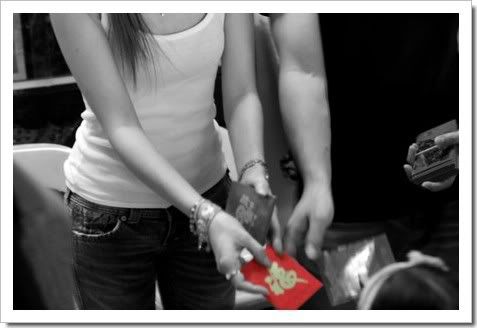 The happiest time would be my 3 kids getting 6 angpow! Syok max!
Lots of bling-bling too.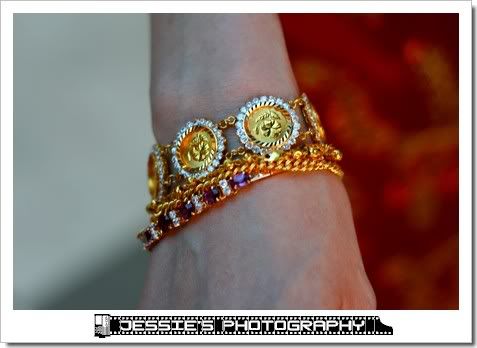 Which one do you adore? I would say the purple germ gem.
Lots of clowning with my other Cousins.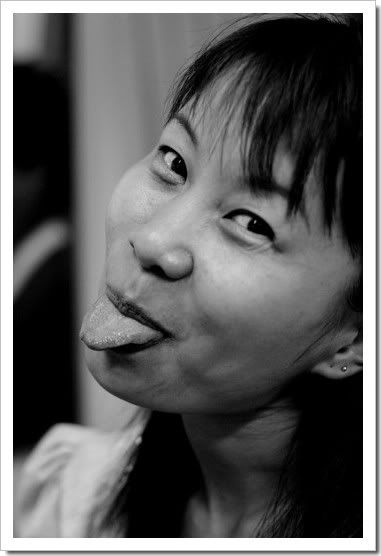 She is one of them.
Food was good. The one I love most is the yam paste with ginkgo. The Hockkien called them Orh Nee.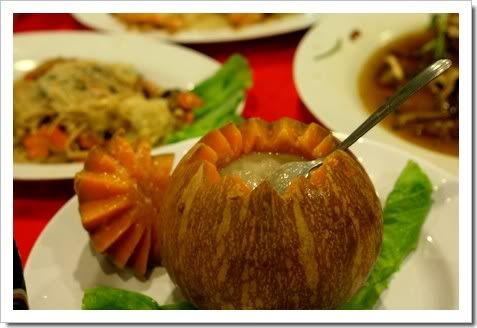 I will try to make this one day. Looking at it make me salivating again. *slurp*
Sorry, no pictures of the Bride and Groom till I get the green light from them. Achelli, I volunteered to covered their wedding day this coming Sunday but I think I need more confidence, skills and better photography equipment like a 85mm lens or external flash. If you read this Cous, I am so sorry to ffk you last minute. Am really really sorry. But I will still attend your Bachelor's night
.
(Dang! Where is my guts.)
Ok, Cous wedding dinner and Grandma's Birthday was pre-arrange on the same weekend so that we (from outstation) do not have to travel back to Pangkor twice. So, the next day we celebrated my Grandma's 93th Birthday. Woot! Never underestimate my Grandma. At 93y/o, she can blow out the candle in one puff. Nak tangkap gambar pun tak sempat. Luckly left one lit candle.
Hubby's boss think if I were to live till 93y/o, possibly that I could have 2 husbands. Very chim hor, nevermind. A little conversation with Son.
Son: Ah Chor (Great Grandma) got a lot of black spots on her face.
Mum: Yes. Next time Mummy old already will have black spots too *cringe*
Son: At what age?
Haha! I also don't know la Son. I don't even know if I can live pass 80y/o.
~~~***~~~***
On an unrelated matter to the title above, while in the ferry from Pangkor to Lumut, guess who I met on board?
EAT FIRST THINK LATER!
No, not you. I mean her nickname is Eat First Think Later. hehe. She is one of the famous food blogger. Do check her out ok? I mean her blog. *rolling eye*