Backdated post.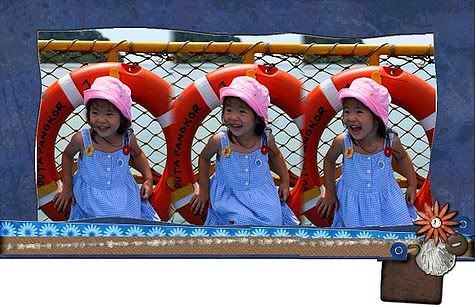 We had a marvelous time staying in Pangkor Island Beach Resort (formerly known as Pan Pacific Pangkor).
Upon arrival at the resort, a warm welcome comprising of some hula-hula singer greeted us. The adult was served some cordial drinks and the kids had grapes fondue. Lucky kids!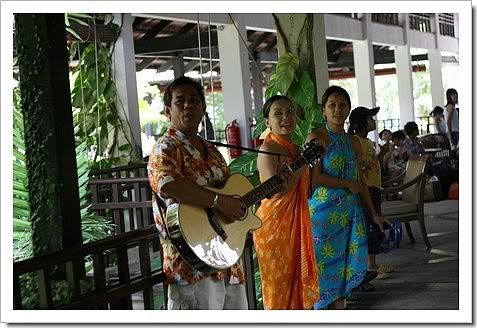 Kids was squirming the moment they saw the beach and pool from their hotel room. I took the kids out right after we drop off the luggages in our room since Daddy need to have a quiet time to finish up his 'homework'. Furthermore, Daddy is supposed to be working. We are the one tagging along
.
Every beaches has it's own specialty. In Pan Pac, the beach is filled with lots of tiny crab. And I mean really a lot! It is quite entertaining watching the crab pushing out the round sand and soon it formed some star like thingy.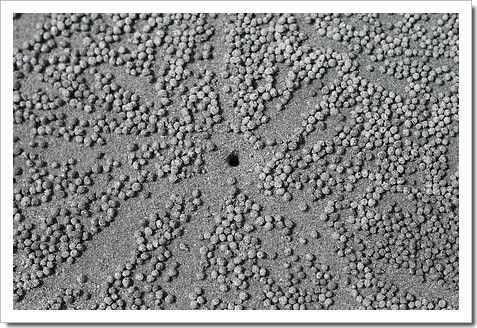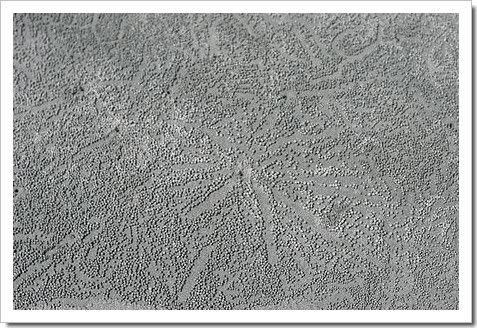 Whenever we go near, the crab will hide themselves in the hole. Seconds later, they will resurface again. Baby Princess refused to walk on the beach because of this so I have to carry her into the water. And at the sea shore, we could easily gather lots of lala (clam) by just digging our hands into the sand and came out with a fist full of lala.
We truly enjoy ourself – the white sandy beaches, clear water even though it is not crystal clear, the buffet spread is so scrumptious and the kids never had enough of the pool. Me, on the other hand was not happy hiding under the shades playing 'baywatch babe' (aka lifeguard!). Boohoo!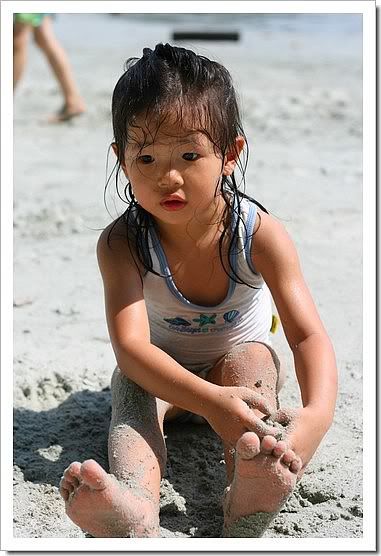 Natural Body scrub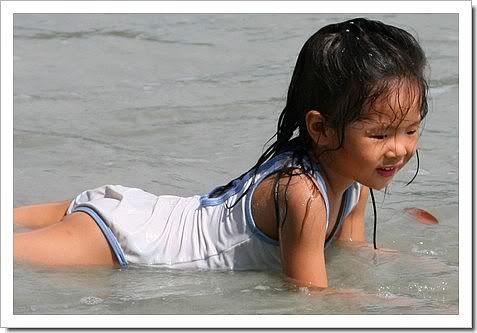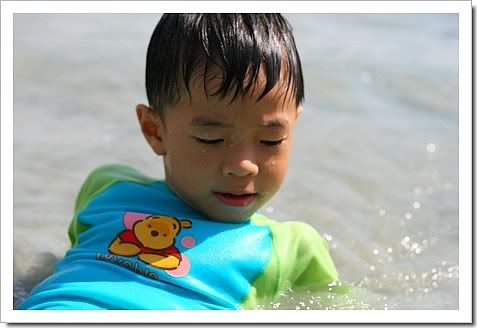 One minute he is relaxing. Another minute…..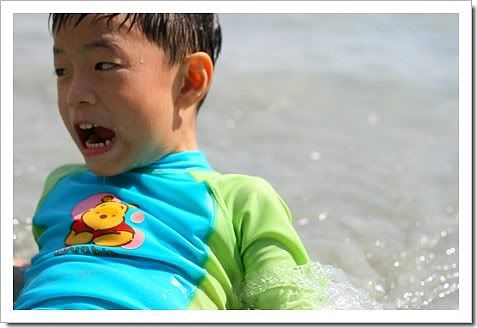 Must be something that he saw in the water. I was yelling, "Wei, watch out my camera!"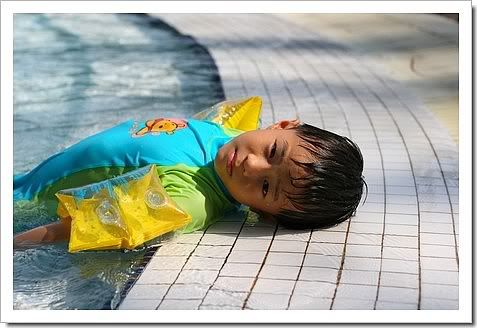 He scares me with that stare! I could easily fallen in love with him.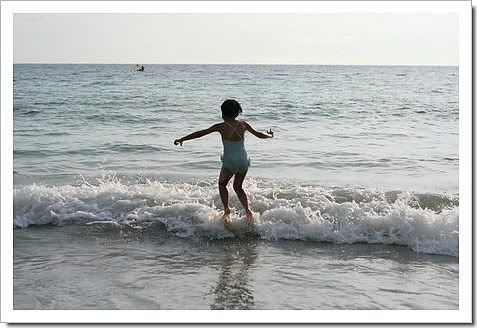 A few photographs here showing off the beauty around the resort. I am still trying to figure out why does the foot prints seem like bulging instead of cave-in. Crappy!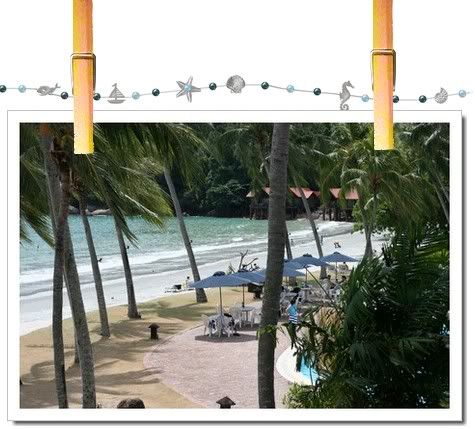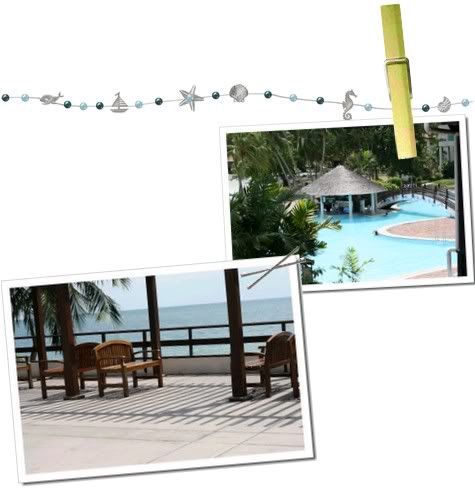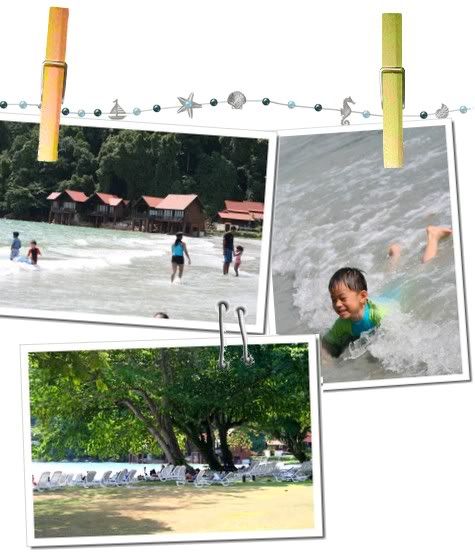 While waiting for dinner, the sun starts to set. I took this at 6.45pm from my hotel room's window.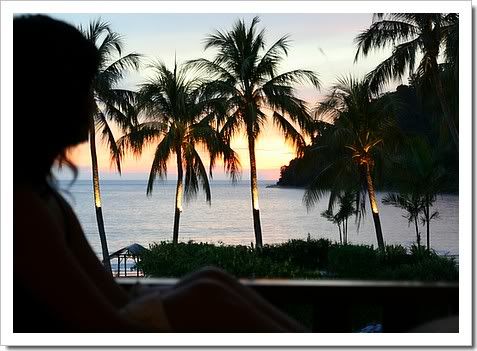 I was quite lazy to go down to the beach again. But the more I look at the sky, the more I beh tahan. So I drag Daddy to be my photographer even though he was a bit reluctant at first. I really drag him! This should be a great opportunity to have myself shot in some yoga poses in silhouette.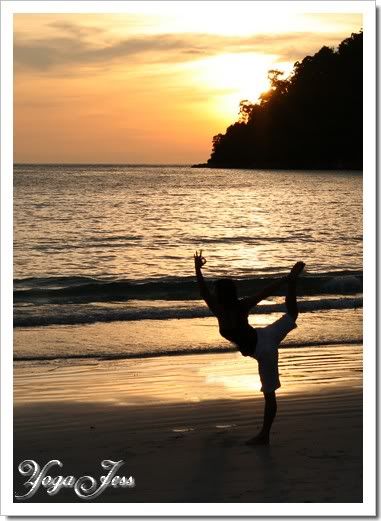 But then…gawd knows what happen. My mind went totally blank. I can't think of anything that comes out nice in silhouette. While I stand there scratching my head, he lost patient and shot the kids pulak. I've previously posted all the silhouette shots. Check them out. They are awesome!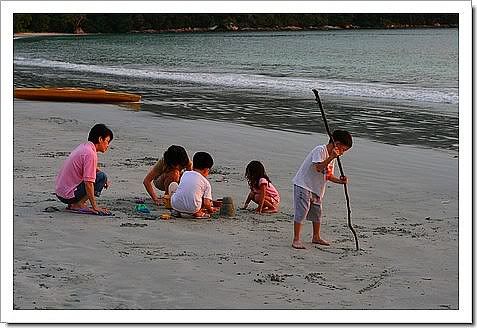 Ok. No more pictures already. I shall cut my long winded story short. If you are looking for a place to just relax, this is the right place. We will be back to Pan Pac Pangkor more often cos we have fallen in love with the resort.