The night before the wedding, I was still debating with myself if I should go ahead to be the OFFICAL photographer for my Cousin's wedding. Being the official photographer means I cannot afford to make any mistake. Pressure was on me now. At the other hand, if I pulled out, Cous will have no one to take pic for him. I think I've made the right choice after seeing all their guests and friends snapping away from the mobile camera.
Just shaddup if you think so and so Louise Pang or Kid Chan or Ah Tat can take better picture than me. I am not a professional photographer. The pictures I took are mainly for my eyes only and for fun. You don't compare an orange with a watermelon, right? Thru this experience, I've learn a few things about myself. The bad ones would be lack of experience and lots of weaknessess. And you don't think my Sifu is easy to deal with. When you go to him for advice like, "Sifu ah, why the pic like this and like that wan?" In return, he will question me back instead of telling me the answer. Me, "I increased ISO to 1600 and switch on the flash. Aparture f5.6 liao wor." Sifu final answer will be, "If that is the case, go get a new lens and external flash." Really char tou!
Please enjoy the full wedding pictures from my gallery. In future, you may also click on the 'photo album' link which is situated on my right bar. Good thing I've decided to upload them on the gallery so that I can spare the mercy on my readers for the torture and eyesore having to going through tons and tons of photographs in my blog. Here are some random shots that I like.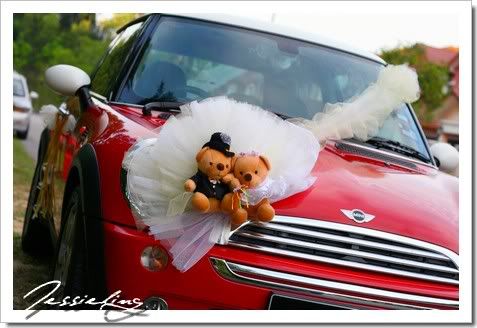 This shot will looks nice on a fish eye lens. Too bad I don't have one.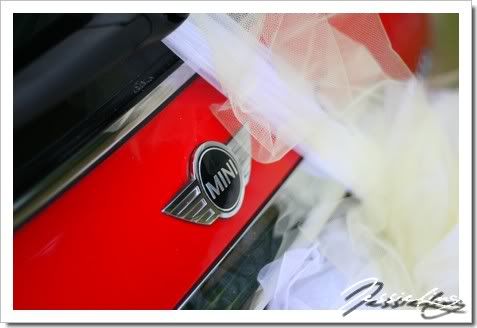 Oh, spot my new watermark? Another Cousins was saying my previous watermark is too distracting. It should be mini like the Mini Cooper.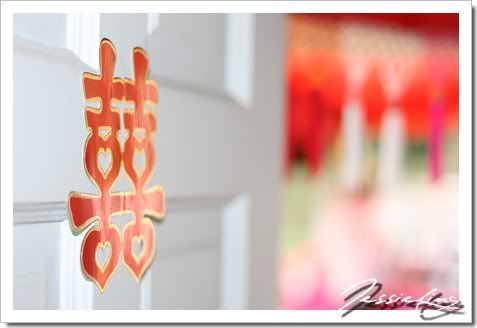 I totally love this shot on Cous main door.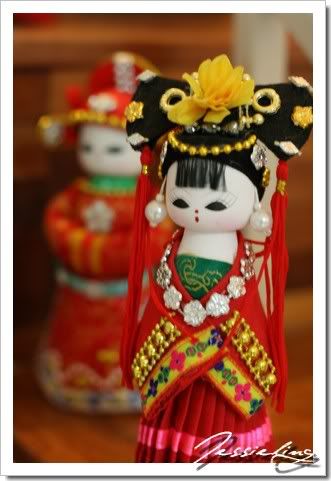 Love the new watermark.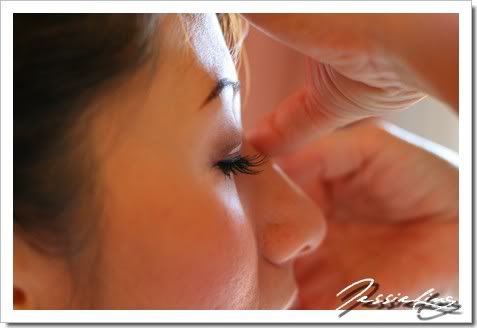 I was waiting for this moment. I hearts fake lashes!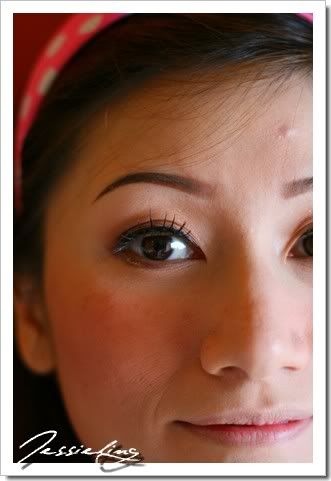 Sorry about the zits. No time to photoshop it away. Totally love the lashes again.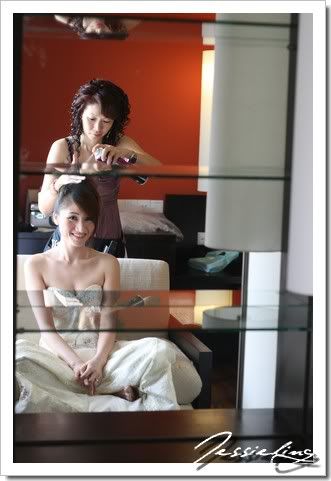 Learned a new trick so that I don't appear in the mirror.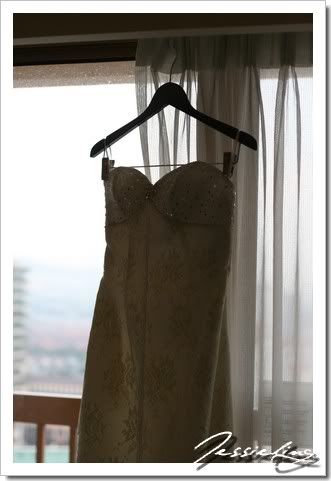 Some people may not like darker pic so I have another one taken with flash.

What do you think? I still prefer the first one. Regretted that I didn't took the full length of the dress. Was just plain lazy to change my lens.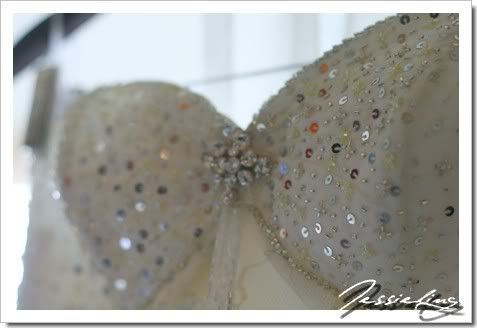 Conversation with 8 y/o: Mummy, why *hands was seen cupping her own breast* it must be so big? Mummy, why *hands cupping her own breast again* they like it to be different there? (Lots of glitters)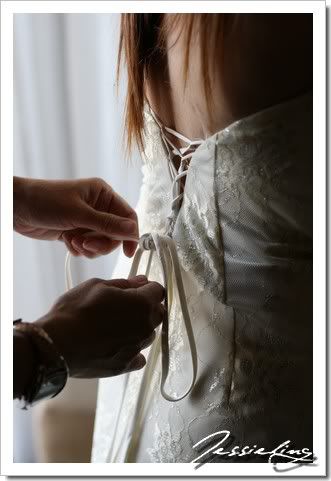 With the help from natural sunlight. Totally love the effect.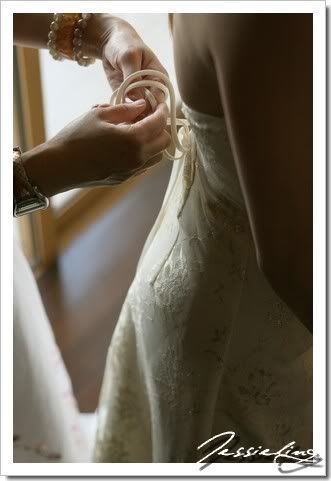 Was standing on a chair. I think I need a ladder! *you lazy ass. where is your wide angle lens again?*

Effect from natural sunlight again.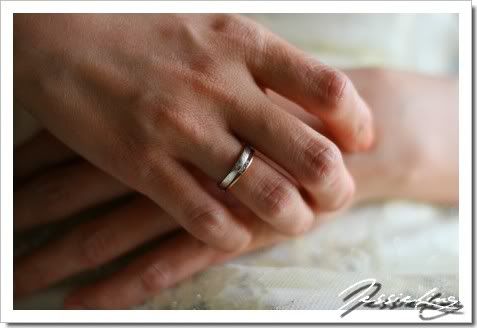 Reminded myself to take a shot of their rings. I just keep on forgetting. Urgh!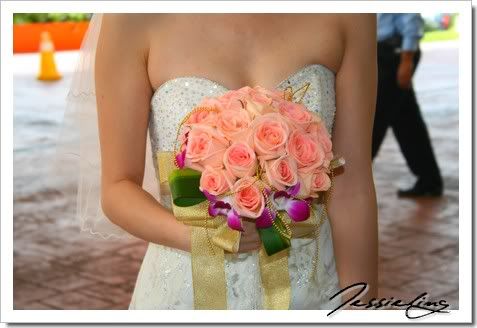 Black watermark doesn't looks nice. Bluek.
Thanks Cous for giving me the opportunity to cover your wedding. Come collect from me your CD consisting of 370 pictures!