Greetings from Sitiawan – The Foochow settlement.
Last weekend I was home for my maternal Grandma's 93rd birthday and thought I should meet up with Chiwi. Firstly, can I intro some authentic Foochow food to you (since she is late for the meet!)
When she ask me for venue suggestion, my first question was, she (presume) don't mind but will he mind?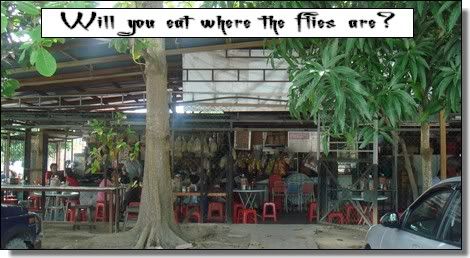 Still, I choose to eat at this stall cos they serve truly authentic foochow noodles in Sitiawan.
This is what I meant by truly, truly authentic!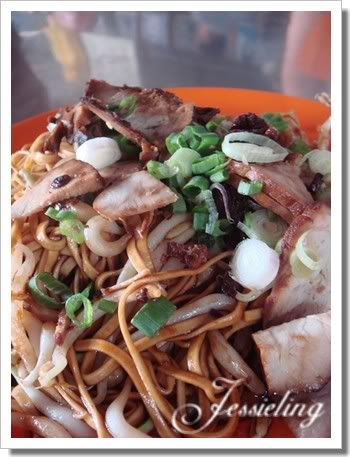 Kampuang mien
I still think that our kampuang mien is much much more delicious than Sarawak kolo mee *duck from rotten eggs*
Generous amount of bamboo shoot, cuttle fish and etc, brings you another truly, truly authentic foochow loo mien.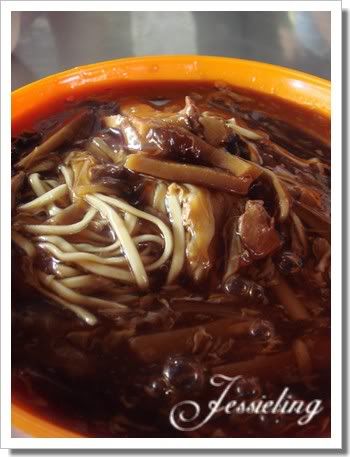 Loo mien
Eating in this stall is like walking back to memory land. We have been patronising this place since childhood days. I remember back then, the Jukebox cost only RM0.20 for a song and we just hang around the store for the next 2 hours for their Bandung (condense milk + rose syrup). They have since stop making the rose syrup. This is another option that we opt beside ABC.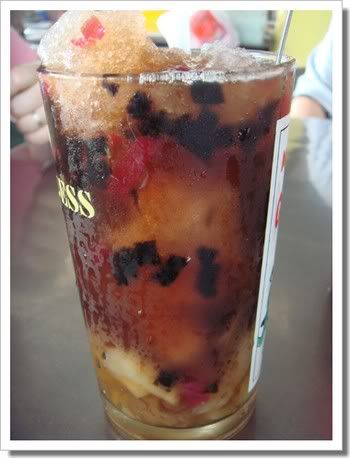 Cham-cham (mix-mix)
Basically, it is a mixture of leong fun + red jellies + pineapple + longan + shaved ice.
Good thing after taking all these pic, Chiwi Mum arrived with Kiwi Dad and Chiwi Kids.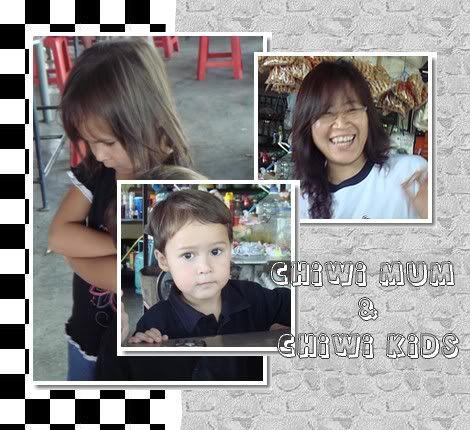 Kaitlyn is defending herself by showing an angry face to refrain stranger from carrying her. Smart girl! Little BamBam in his usual macho self. He is very adorable. And that's our Chiwi mum saying, "Eat la, don't keep on taking photos." Hehe… cannot help it la. Food can wait but pictures cannot wait. Fyi, Chiwi spent her childhood days in New Zealand and back to Malaysia again when she's about ….. I forgot the age! rofl…. But pardon me, she speak fluent Foochow. I was amazed. She beat me flat on that. Gah!
This is something about Sitiawanese. Everyone seem to related to someone and everyone seem to know someone. I was told by my sis that Chiwi's mom was my eldest sister's ex-piano teacher. Isn't that a small world?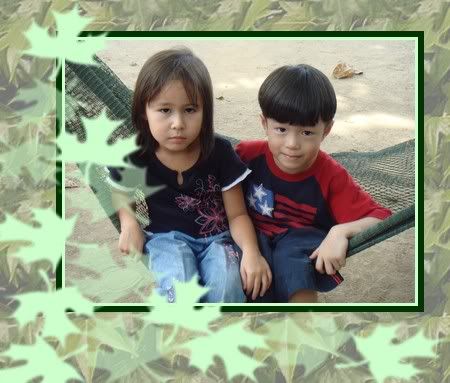 "Mummy, this is my girlflend."
City kids was happily swinging on the hammock. I can't remember when was the last I sit on a hammock. 20 years ago? Gee…
We have a great time chatting and Chiwi is so daring to let me experiment around with her SLR. Ah… all these people is trying to tempt me into buying a SLR. No good.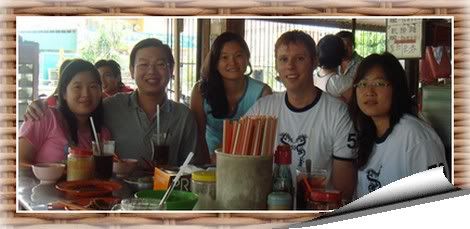 From left: Mrs & Mr Kimmysia (co-founder of Sitiawan.org!), Yours truly, Kiwi Dad and Chiwi Mum.
"Be good girl and good boy, ok? Tomorrow I bring you go Pangkor Island. Sit fast-fast boat."
Short Talk – There are numerous vacation packages available for people from every race of life. If you want to, you can stay at a travel lodge or go for resorts too. Many people who have been doing cheap cruises frequently, prefer staying at a travel lodge as that is much more economical.