Back when I was a little child, Christmas Eve was one of the best and busiest day. Mom will prepared her ever famous sweet corn pudding for the night carolers. Being living the furthest away from the Church where we are attending, our house used to be the last house the carolers would arrived and they normally reached way past midnight. Before we knew it, all the sweet corn pudding is gone. We have to get used to the small kampung tradition called TAPAU!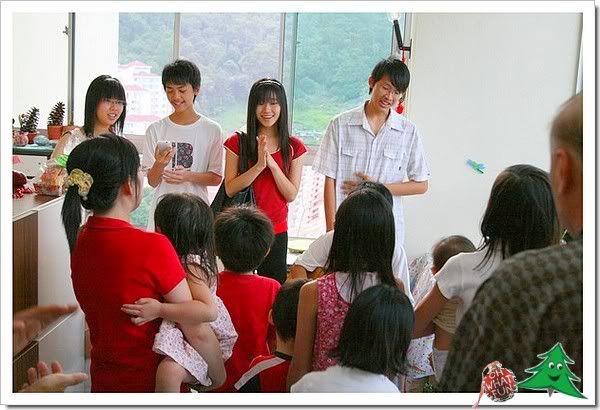 Watching the Carolers
Things has changed now. With us working and living in the busy town of Kuala Lumpur, we (siblings) took turn to host for Christmas. We wind up of a sizeable crowd of more than 20 people so it is rather impossible not to make a big fuss over the event.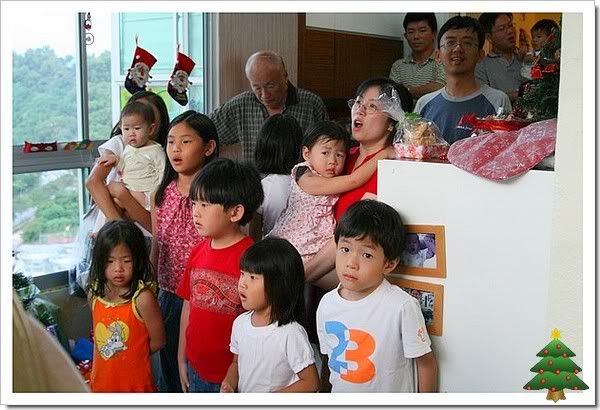 Carolers watching us
This year, we celebrated Christmas in Penang and we still talk about the Tsunami that took place that year (2004) we was in Penang. The building shook, we ran hilter skilter out from the condo, screaming histarically thinking that the building is going to collapse. We tease each other's action.
Christmas day was good. It is fun to see how we as a family created our own tradition. Mom no longer make sweet corn pudding but had whipped up a sinful pot of asam laksa. While Eldest Sis bake lots of other goodies and the only picture I took is the plate of california roll.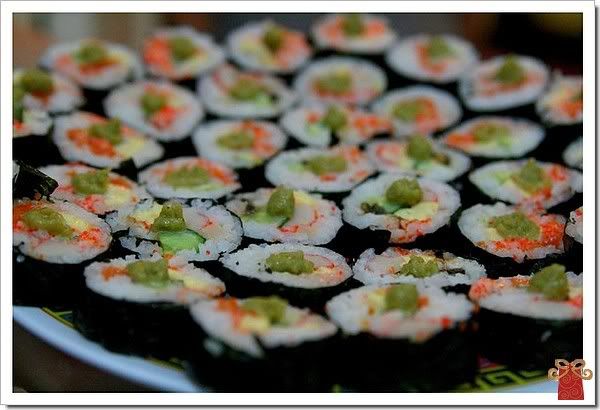 Green pea size thingy is wasabi. That is youngest Sis silly idea. The night starts with some Caroling. The thing about youngster in this new era, Carolers no longer carry along a Hymnal. They have all the lyrics recorded in their PDA. "Save The Tree"? Ok lah, not a bad idea actually.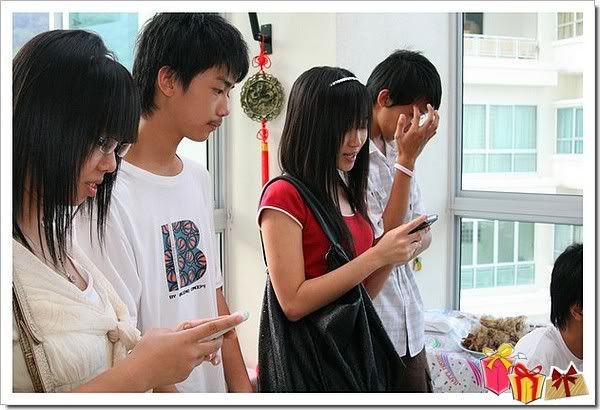 Scripture reading time. What happened to the human's memory?
We never sat down on the table for dinner. More like a standing-walking buffet enjoying the good food and each other's company. Later in the night, we went out to the garden so that kids will have a bigger space for their performance.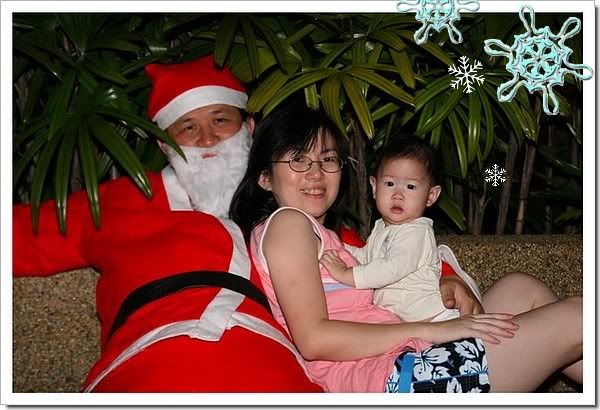 The Host i.e. 2nd Sis and BIL with their 7 months old Baby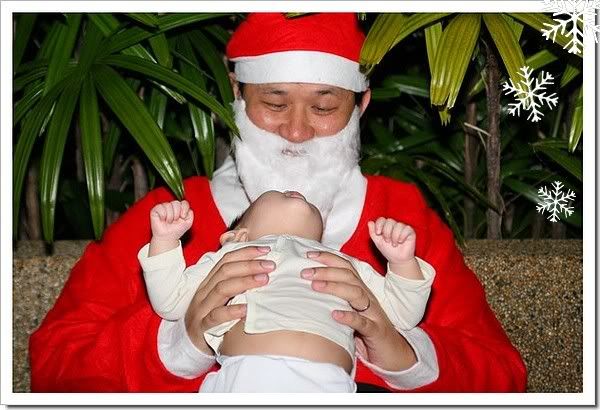 "Who's Your Daddy?"
Every year, they never failed to choreographed a dance performance.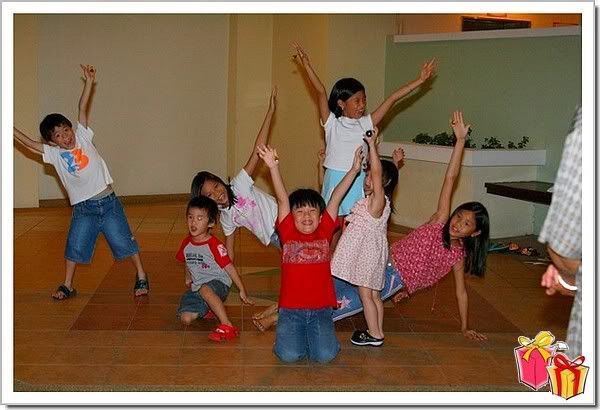 Jingle Bells
If you look closely, each of them was holding on to a little bell. And if you notice, my two other nieces supporting themself on one hand only, that is one of the yoga pose called side plank or in sanskrit called vasisthasana.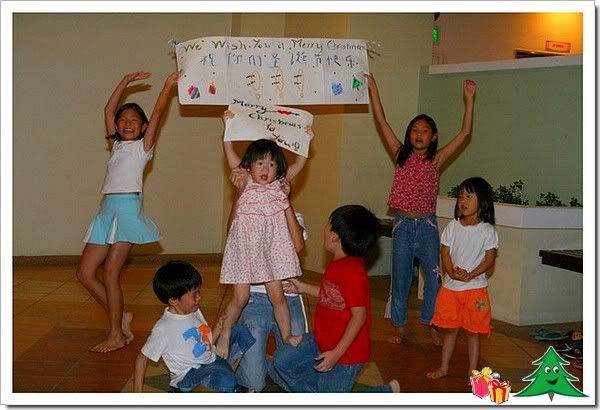 We wish you a Merry Kissmas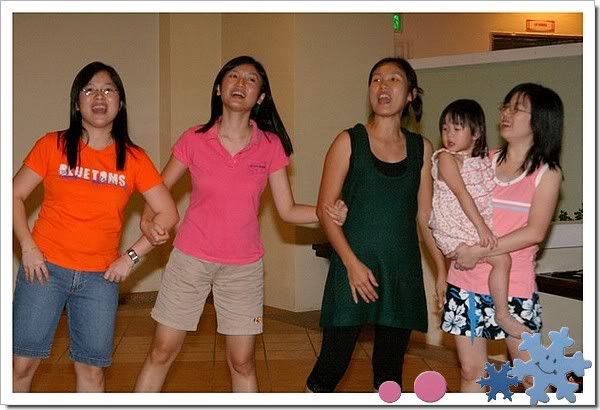 The kiasu adult!
Fifth Sis, i.e. Julie cheoreograph another performance to the song title "Silent Night". We have our own Baby Christmas sleeping on the so-called manger. But more comfy one compared to Baby Jesus. lol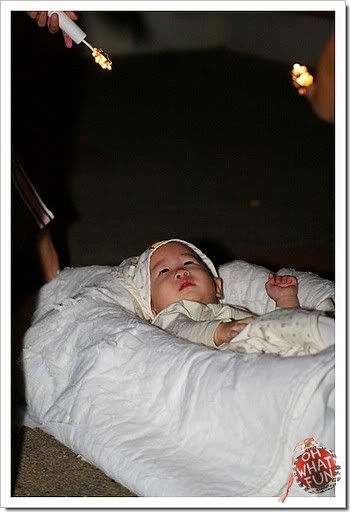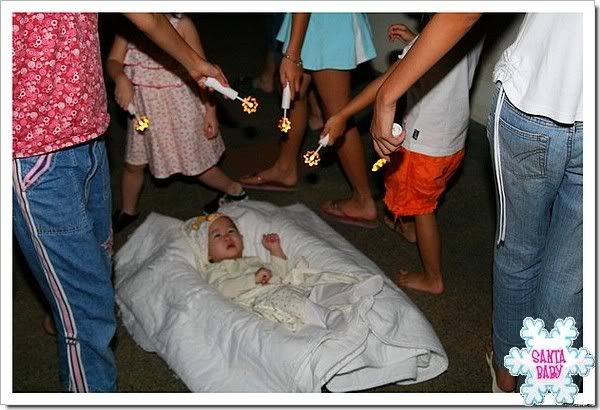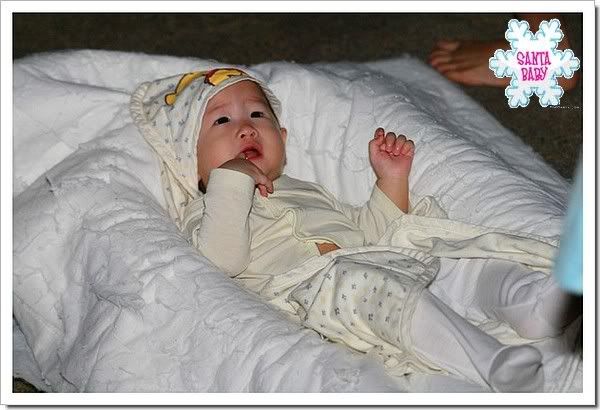 Super cute Baby right? The manger is made out from mini inflatable pool and the top sheet is a quilt.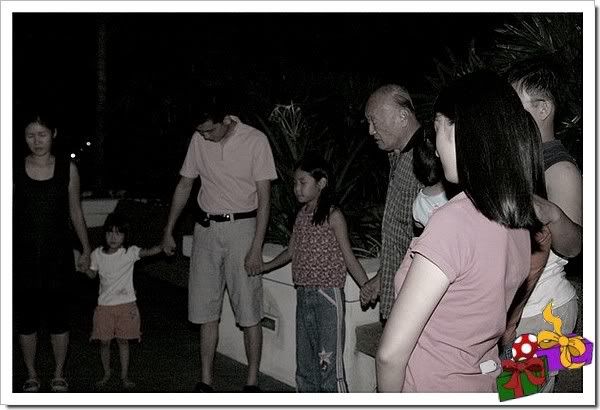 Dad end the night with a prayer. It is already a tradition in my family.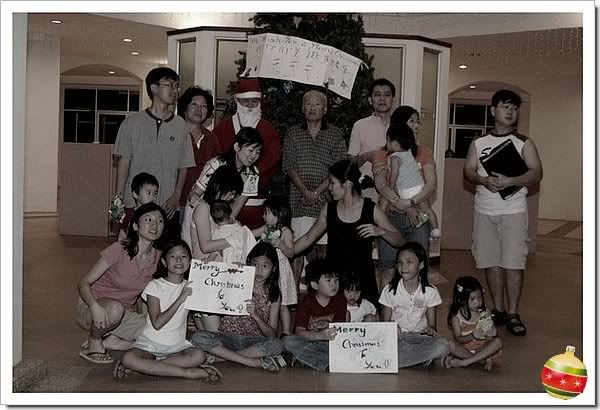 Everyone in position for a family photo.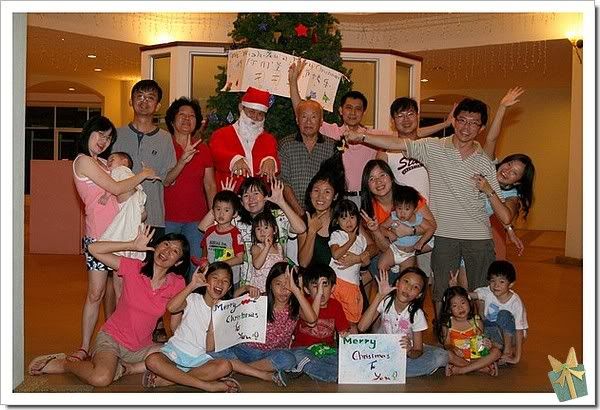 This family photo is going to outdated again next year when a new member arriving somewhere in June.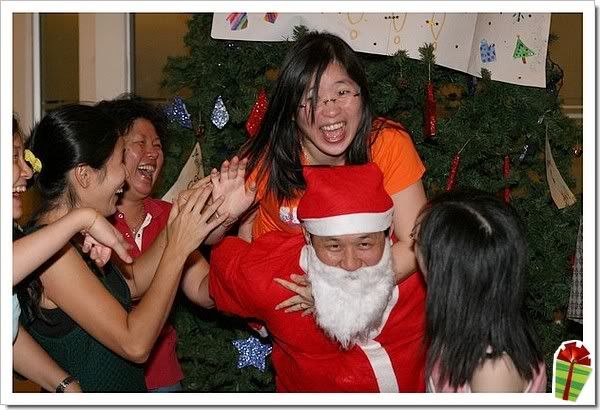 Before we adjourned back to indoor some people really know how to enjoy themself. Julie decided to get a piggy back from Santa. I WANT! I WANT!
The moment everyone is waiting for…. presents time!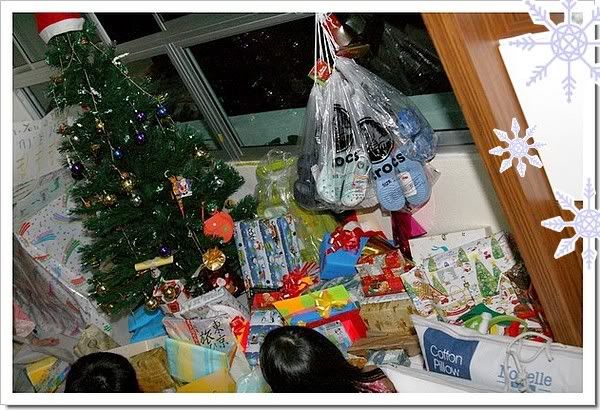 Hubby did not specifically bought a Christmas presents for me cos he has already bought a lot of stuff for me from his recent trip to Las Vegas. But deep down in me, I always wish he could replace our 11 years old yellow gold engagement rings with a new  platinum ring *hint* o.O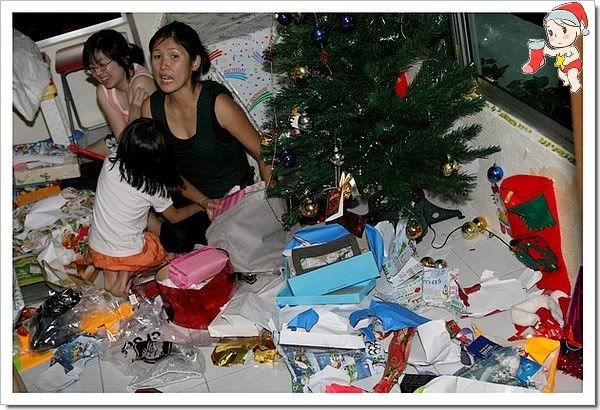 Total mess! If only I have a wide angle lens, the actual sight is worst than this!