A visit to a temple called FGS (Fu Guang San) Dong Zen in Jenjarom has been a tradition to us since 2006 (I have blogged about it in 2008). Not for praying but for photoshoot. Every year, they put up decoration from different theme to attract tourist. How to get there? If you are coming from Kesas Highway, exit in Banting. There is only one road leading to Banting. You won't get lost. Trust me. Along the way, you will spot 3 to 4 signboard indicating you are on the right track. Just follow the signboard and take a right turn at a traffic light. The journey is about 30mins after exiting the Kesas Highway.
Usually the flowers is the main attraction but this year, I somehow find them so-so only. The thing that excite me is the artificial cherry blossom. I am so thrilled! This is the attraction that bought me to FGS Dong Zen in 2006. What are we waiting for? Pictures of course!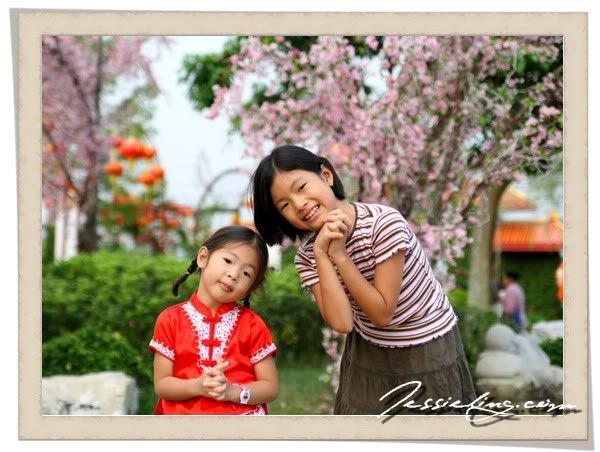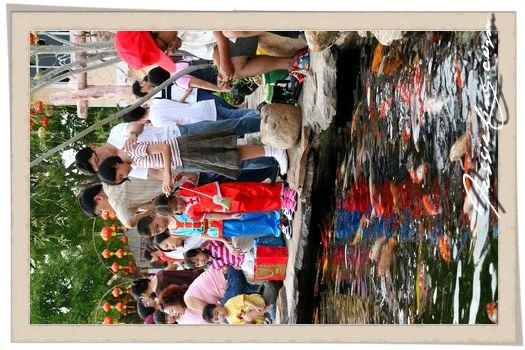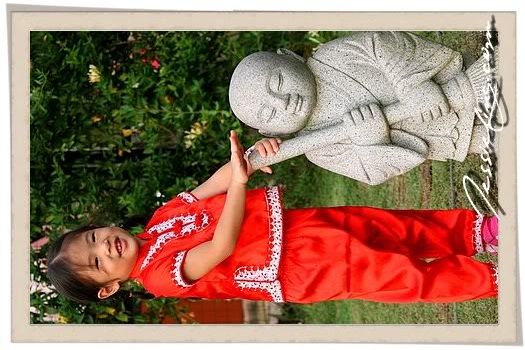 They shift the little monk every year from one location to another to make them looks like new.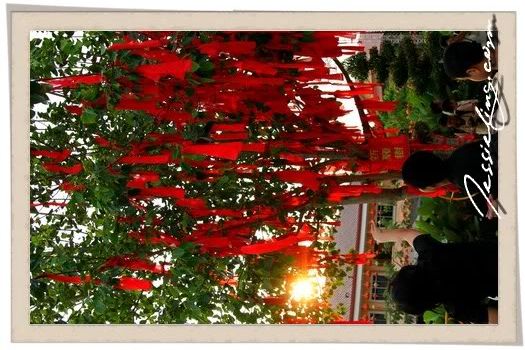 The Wishing tree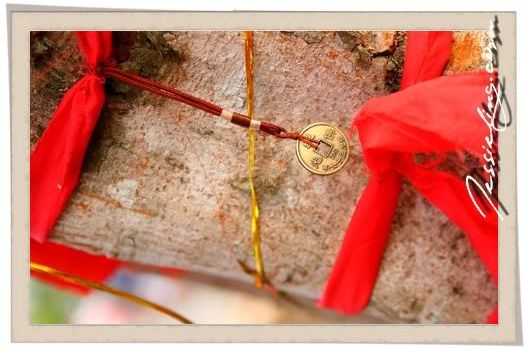 Last year the bamboo is still young but has now grown so bushy they almost block the Kwan Yin Buddha's view.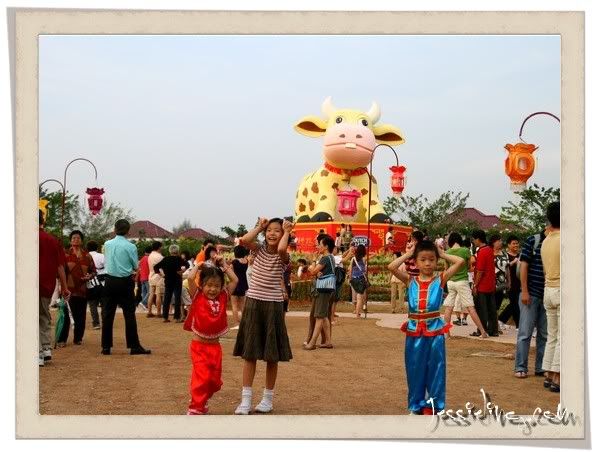 The mascot of this year – Moo-moo cow sponsored by Dutch Lady o.O Spot the grass. This year they are brown. I like it this way. Even if it rains, they won't be muddy at all.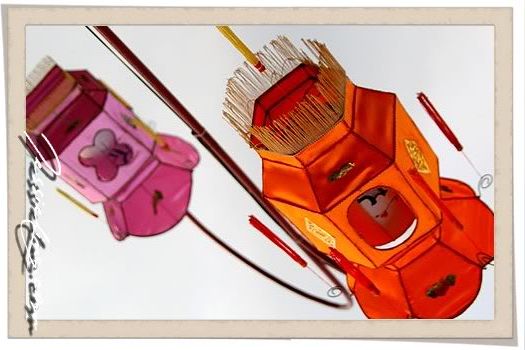 Something new this year. The past 3 years they kept using the same ole lantern.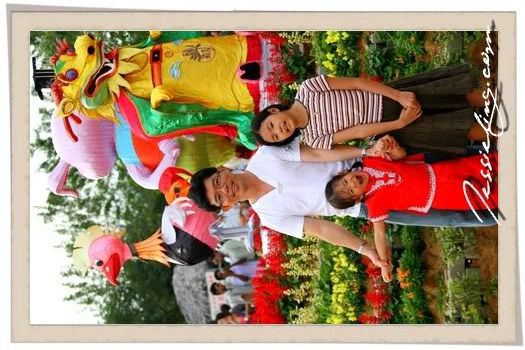 The 12 Chinese Zodiac sign. Co-incident the three of them get to stand next to each other. The lantern zodiac sign is also from previous year but was shifted to a different location to make them looks new. Smart ass.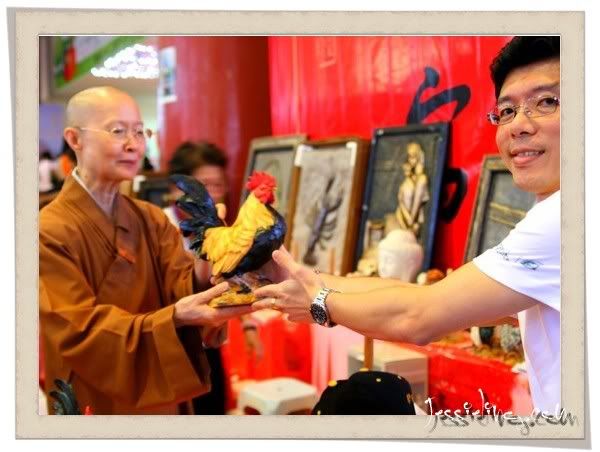 Daddy is very fond of anything that is 'Rooster'. He bought this Rooster at RM50 since the money will proceed to the Old Folks Home fund.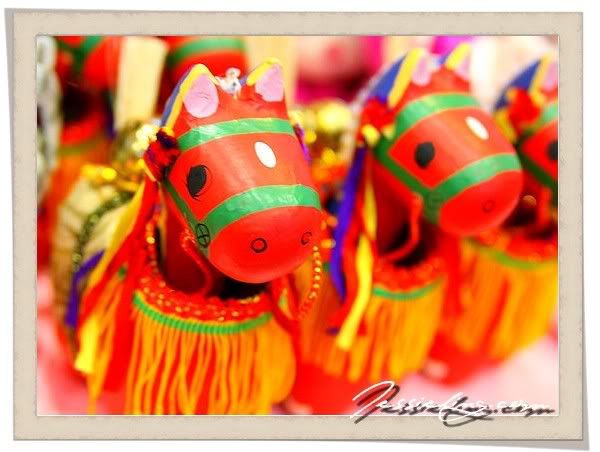 I saw this horse but Daddy did not approve it so I say, "Buy for Di-Di la. He is born in the year of Horse ma." Immediately he approved it! So easy to manipulate man hor.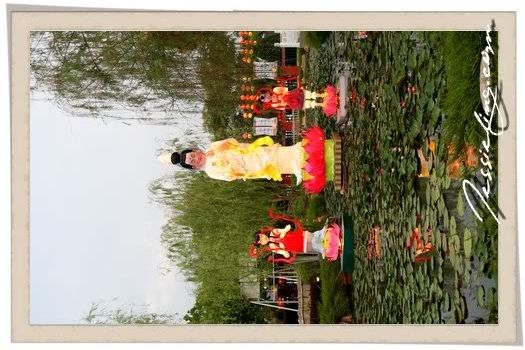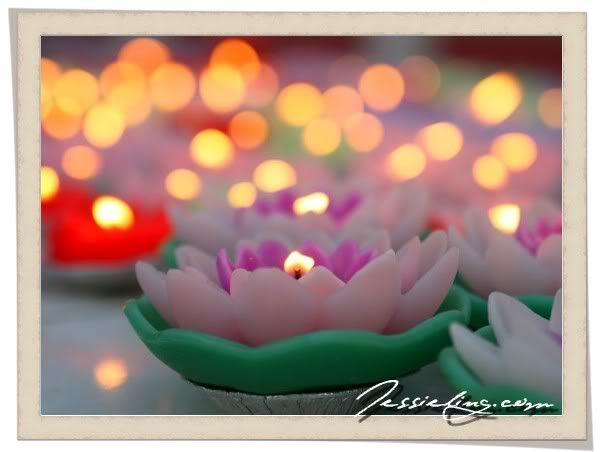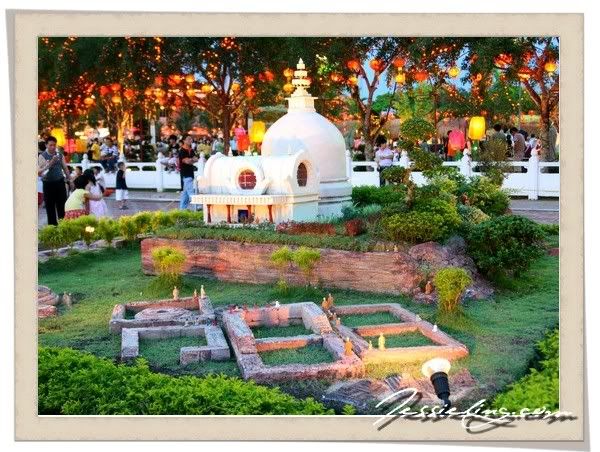 Their theme for this year other than the moo-moo cow, they display some miniature wat (temple).  Take the spot light as comparison to see how small is the clay monk.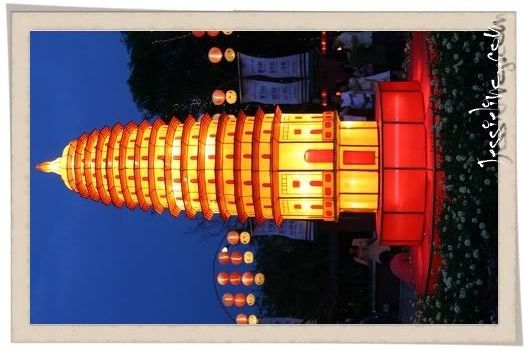 My best shot for that day, the lantern pagoda.